100 Style Tips About How To Wear Rompers
By
|
I simply love rompers and since they are still in style this year, I decided to create a trend report about how to wear rompers or jumpsuits during summer. Maybe you are wondering why? Well…, I love rompers but I admit I never had one and I want to buy some rompers. So I could imagine how I can style a romper or how can I wear it during summer, but to be sure I already have the shoes or the bag or the sandals to mach with, I've searched on the internet.
My closet is full of clothes that I don't wear. Why? Because I used to shop without thinking about the outfits. Now I do. So I share this with you because it might help you at shopping. Whether you are a rookie in this trend or you just can't get enough of it, you should see this 100 style tips about how to wear rompers. In the hot season, rompers are very easy to wear: you can wear it as a single piece or you can mach it with crop jacket. Develop your own personal clothing style by opting for items that emphasize your physical sets and creativity. Learn how are rompers supposed to fit!
White romper
In the past seasons, the fashion crowd witnessed the ultimate rise of the white rompers for women. Indeed, I've spotted the loveliest designs rocked both by fashionistas with a slender or hourglass curvy figure as well as ladies who are proud of their plus size silhouette.
The key to success is definitely the way you accessorize your whole set. Go for a pair of Gladiator or strappy flat sandals if you want to dance all night to your favorite music at festivals. Also, you can take your outfit from day to night with a pair of kitten or high-heel stilettos and sandals.
A white lace romper can definitely land you in the spotlight both if you decided to wear it to a special or casual event. However, in my opinion, I don't think you can wear rompers to a wedding. A tiny clutch and statement jewelry only adds to the glam factor of these summer ensembles. For the colder days top your romper or jumpsuits with a denim jacket or a nice cardigan.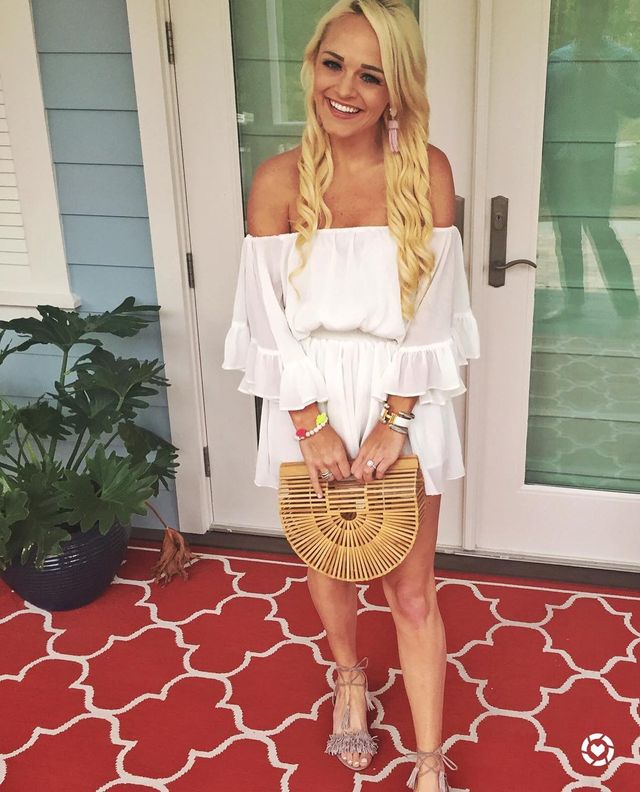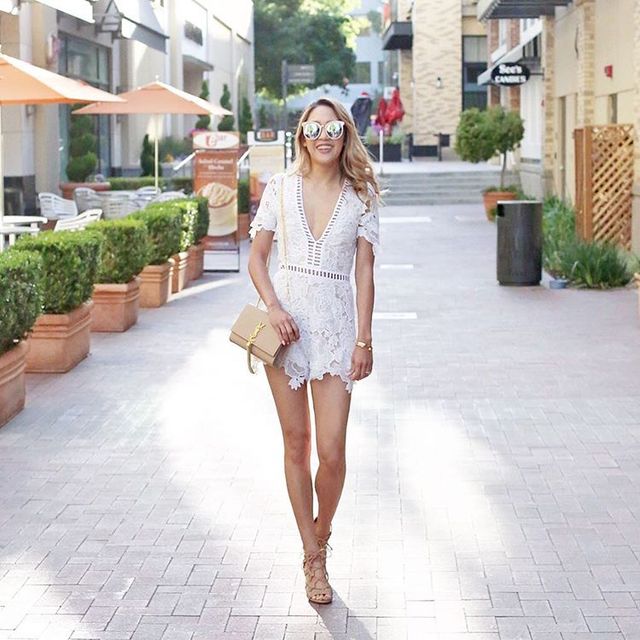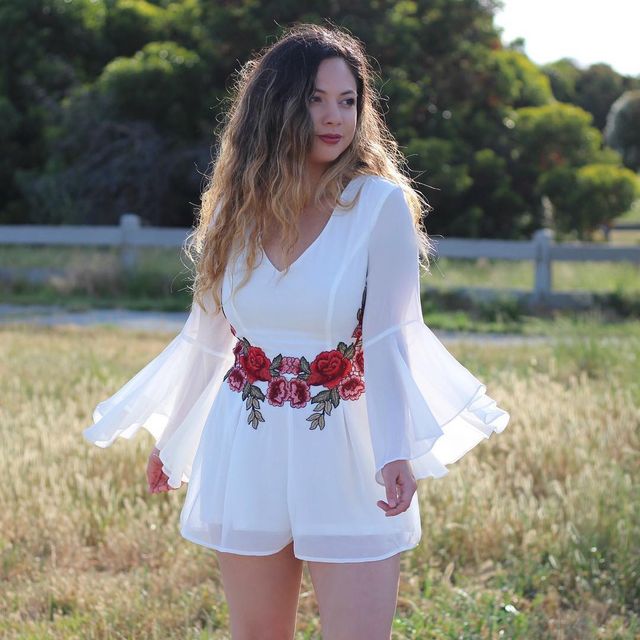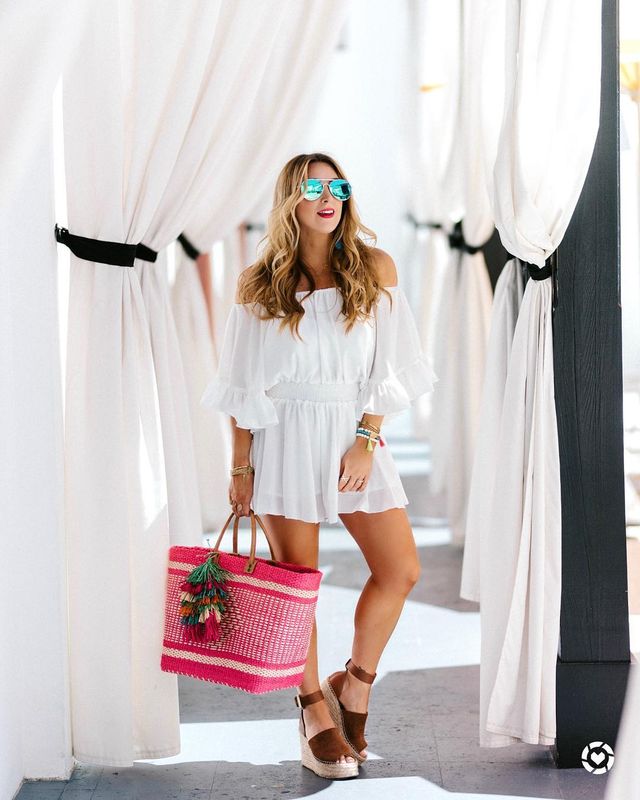 source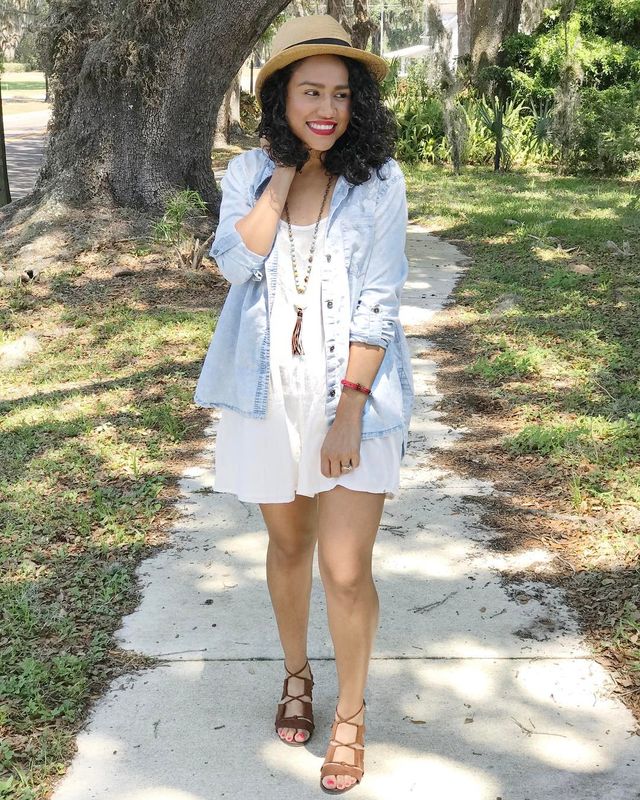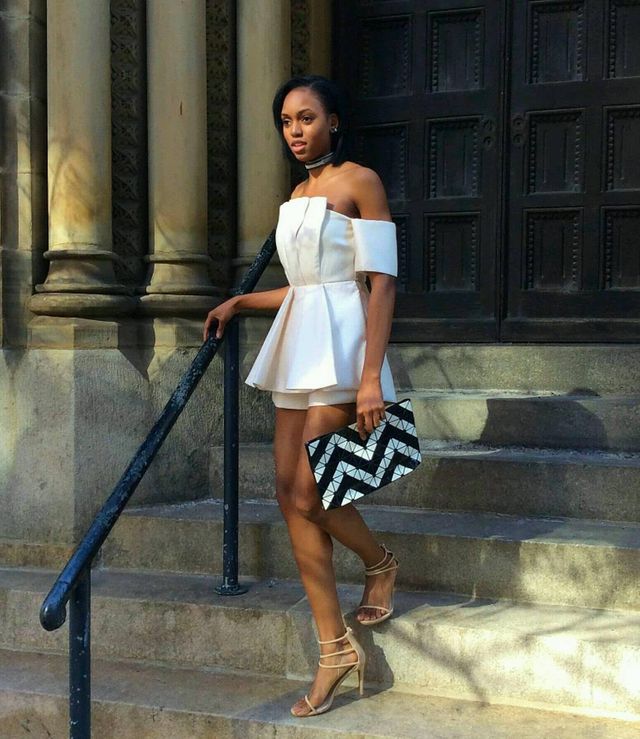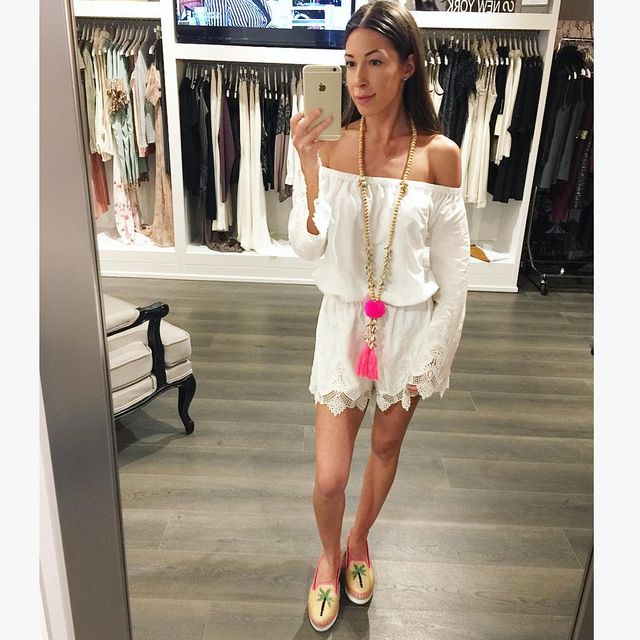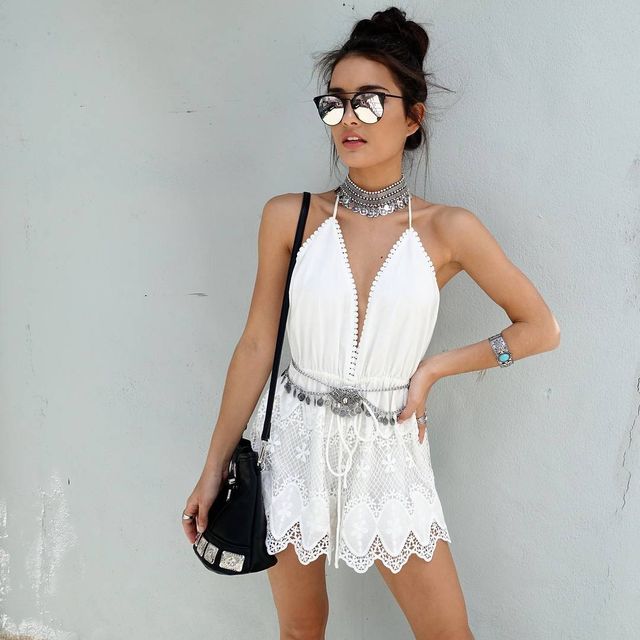 How to wear a romper in summer
Are you a voracious and adventurous shopper? I suggest you to join the style party that promotes the coolest short romper and jumpsuit trends. When temperatures are rising to the maximum you'll need a few wardrobe elements that save you from excessive sweating. Team up your favorite block-colored design with matching flats or sneakers. This way you'll be able to put together a laid-back and daytime set.
Those of you who love to show off their feminine and elegant side, should think of high-heel sandals or a pair of nice stilettos. Mono color rompers radiate elegance and simplicity, whereas stripes, floral print and Boho patterns allow you to embrace diversity. Take a closer look at the street style versions of A-list romper shorts! Learn how to wear rompers.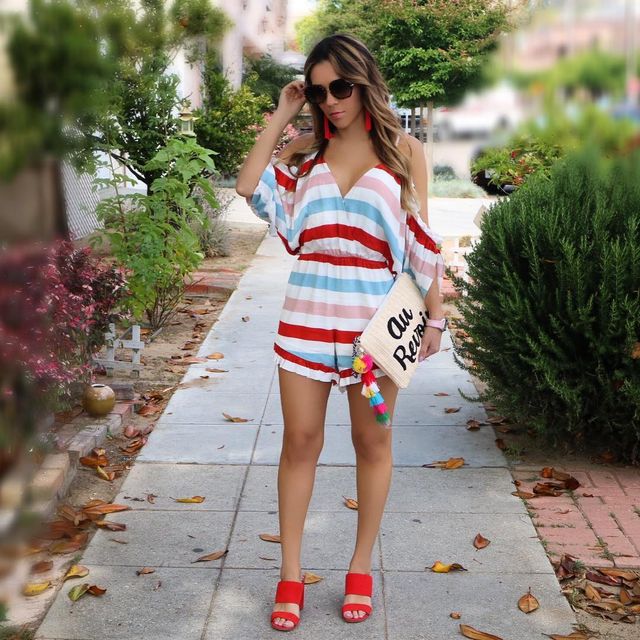 source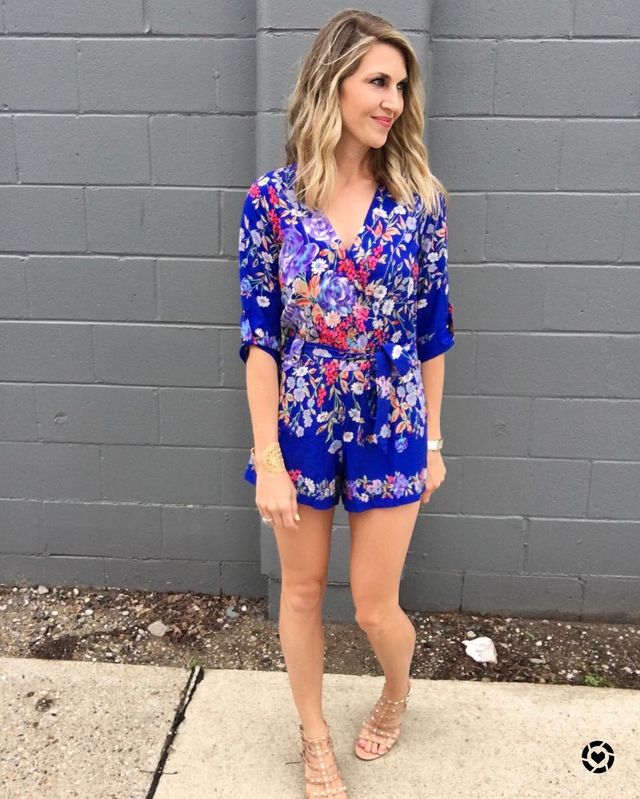 source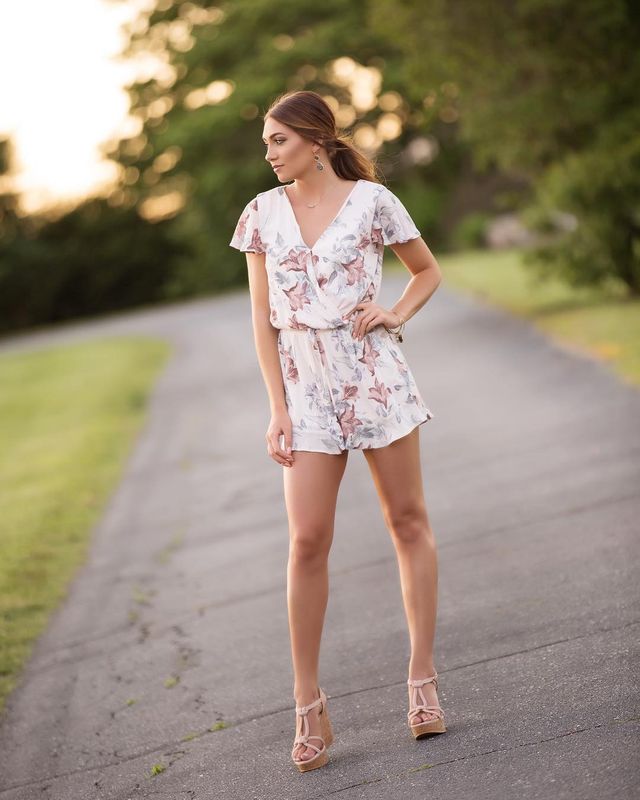 source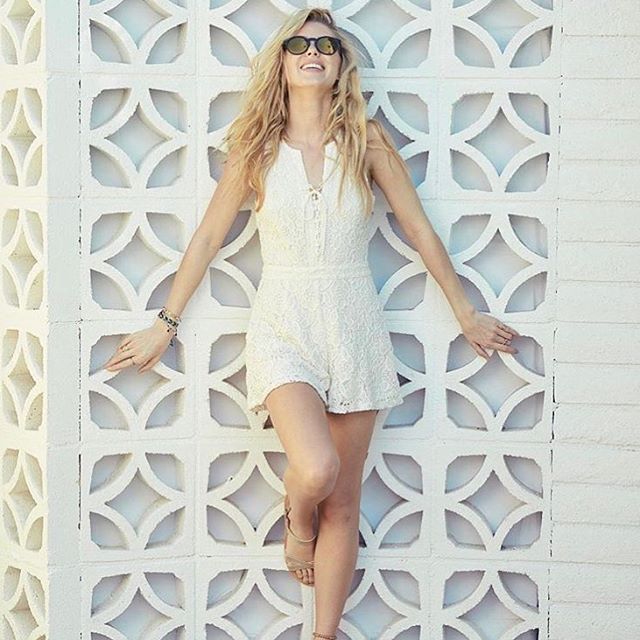 source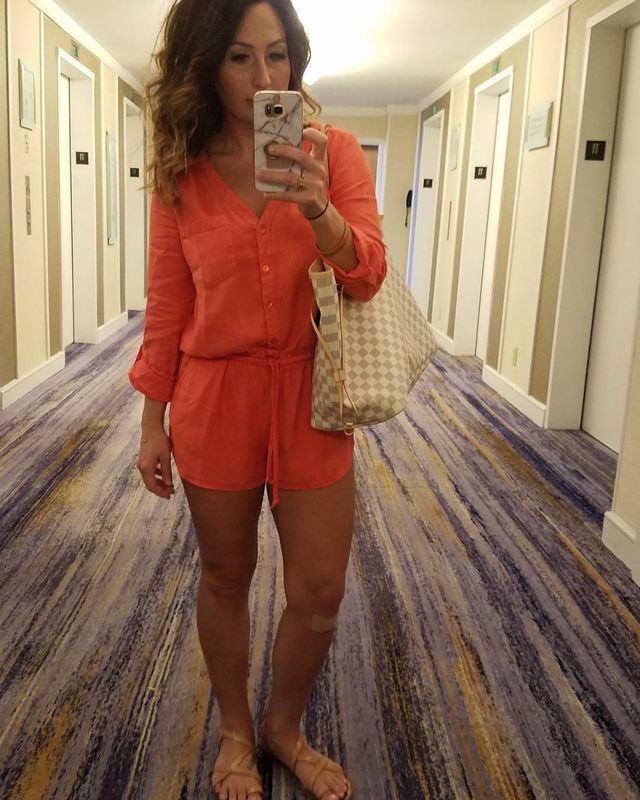 source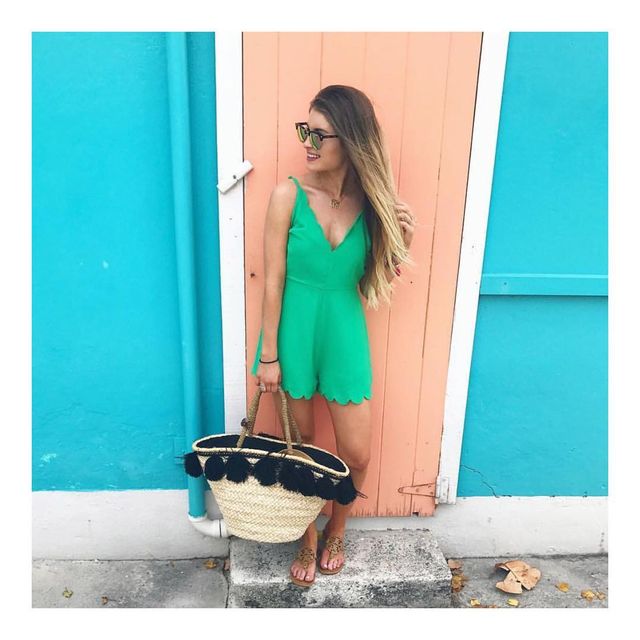 source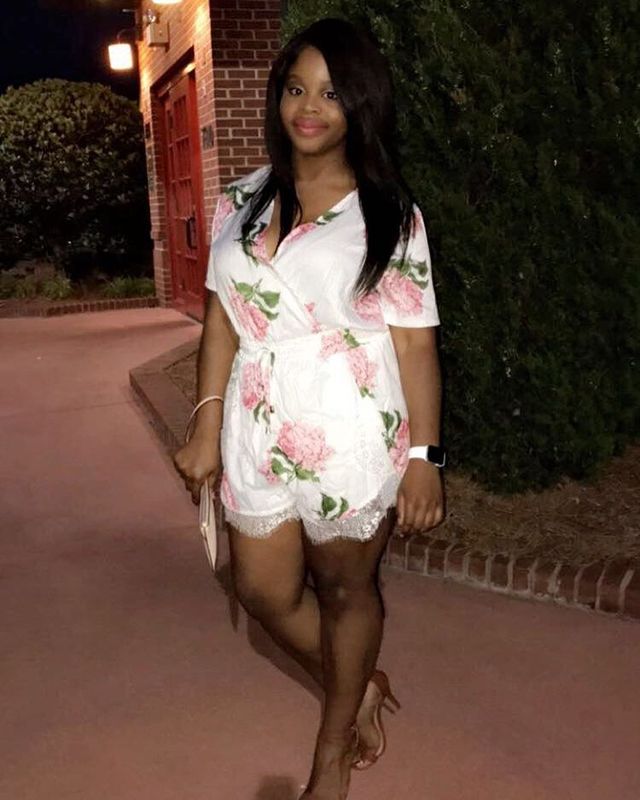 source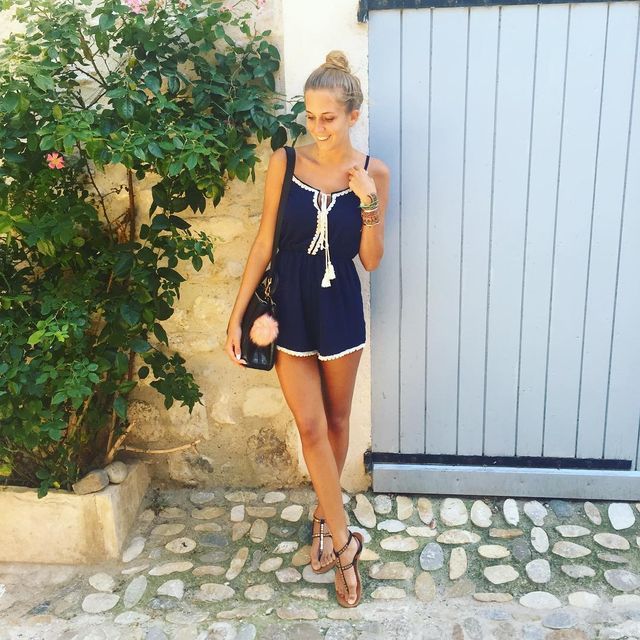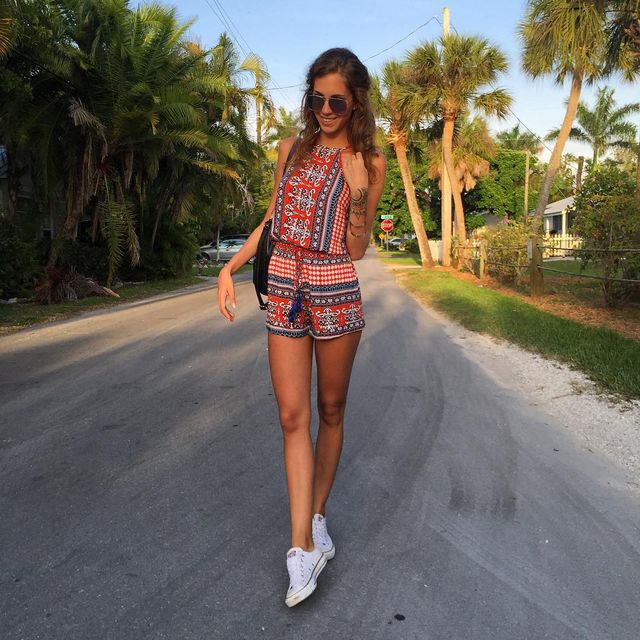 How to wear a short black jumpsuit
The desire to look stunning no matter the weather conditions pushes fashionistas to sport minimalist and all black romper designs. Sporty styles are an option if you prefer athletic type of clothes that guarantee your comfort.On the other hand, festivals are packed with ladies who think that lace is one of the statement fabrics you just can't escape from this season.
Cute rompers for women come in many shape and form, however, black continues to be a win-win outfit alternative for both festive moments and even for a nice walk on the beach. Keep things simple with matching black sandals or flats, also you can take advantage of the block-colored base and perk it up with funky colored jewelries, footwear or bags.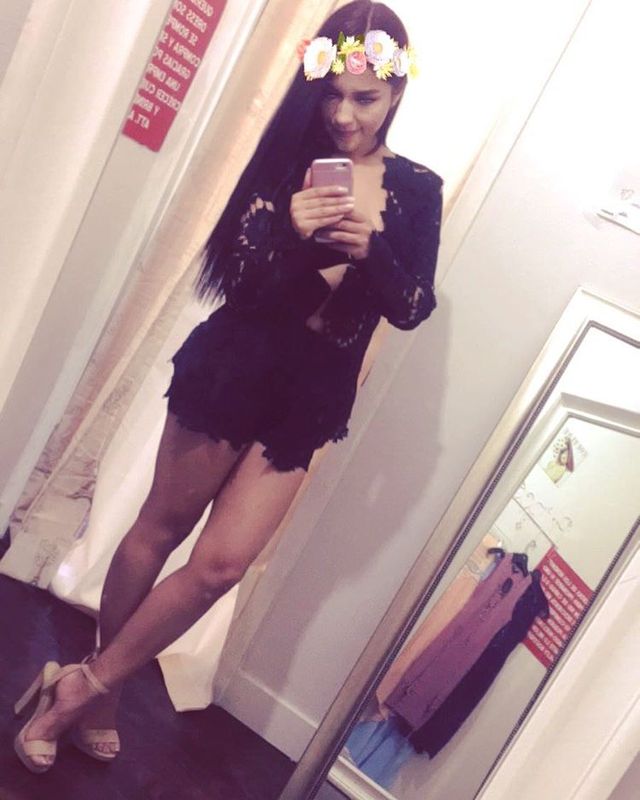 source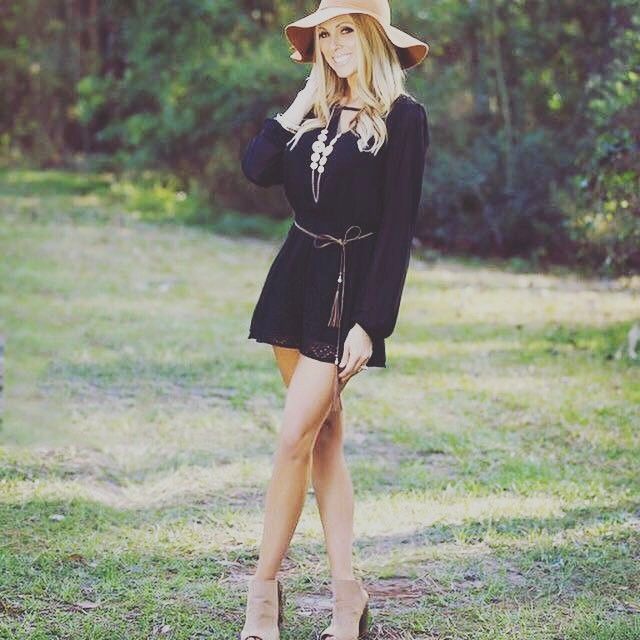 source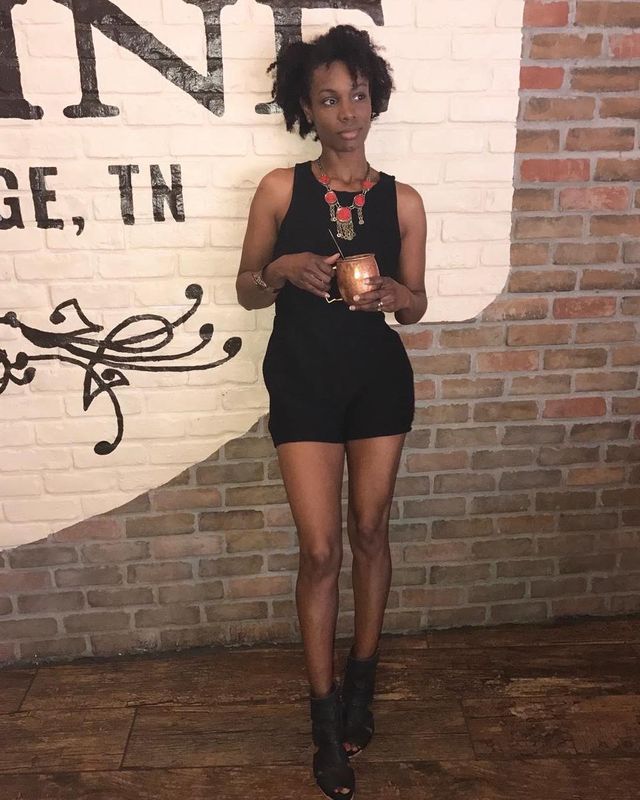 source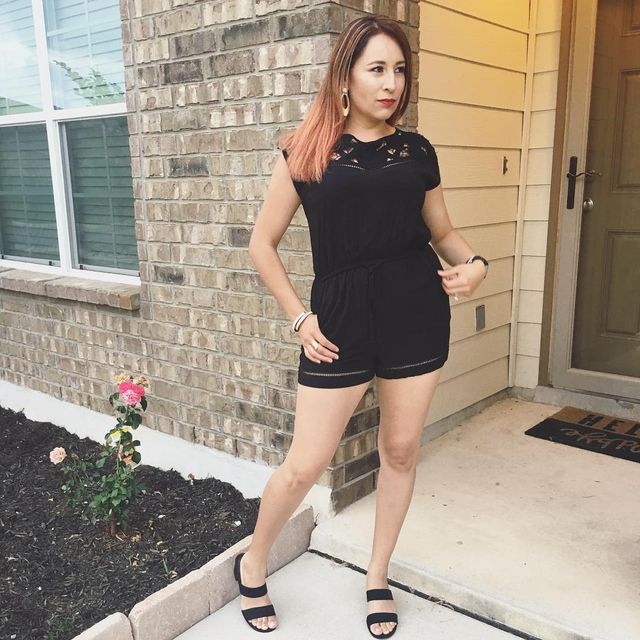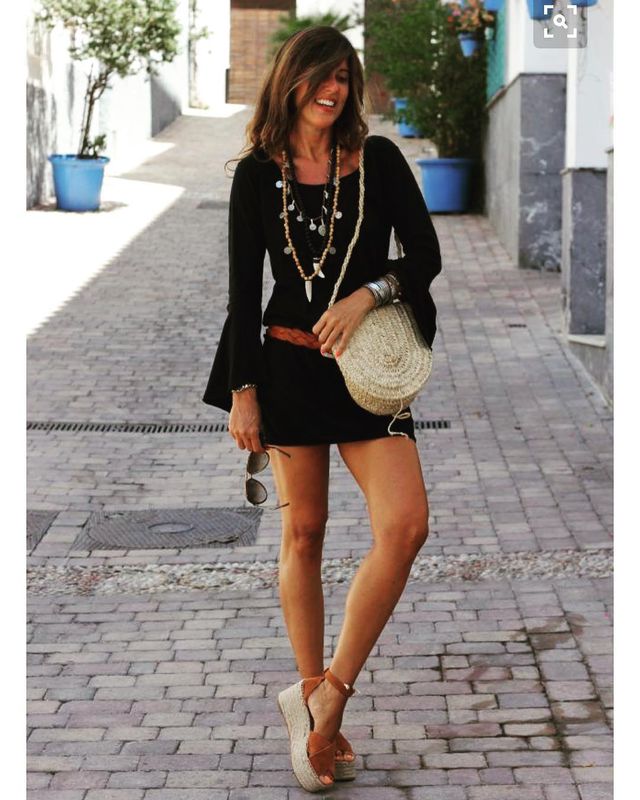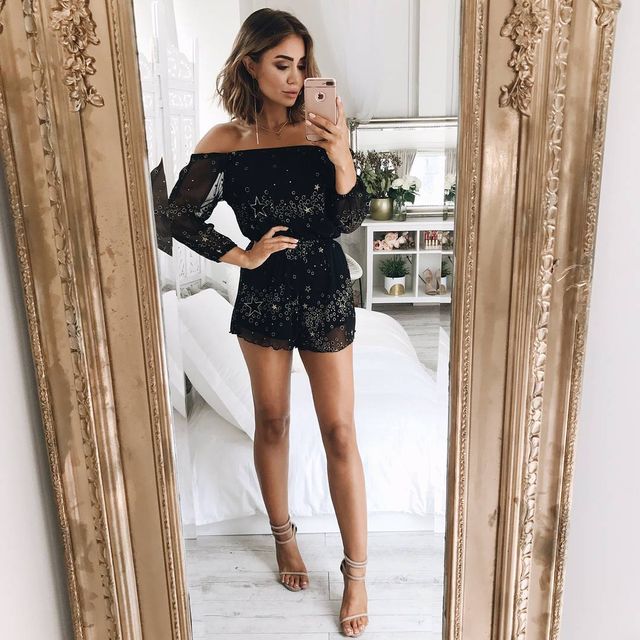 Long sleeve romper
One simple trick to add more personality and diversity to your wardrobe is to invest in both short and long sleeve romper pants. If you wonder how to wear a long sleeve romper you have to know that long sleeves don't mean that you have to cover your upper-body completely. In fact, if you take a closer peek at the outfit ideas I've selected for you, this detail looks perfect when paired with a deeper neckline and bare shoulders.
How about trying the off-shoulder romper or jumpsuits that suit the hot weather? Designers with fine stripes sculpted from thicker fabrics are extremely practical and allow you to create the impression of a perfectly-proportionate silhouette. In addition, you have the rompers manufactured from super-thin and stretchy fabrics that won't leave room for mystery and offer you the chance to show off your feminine curves and well-toned legs. Sleeves can also be fitting or loose. Choose according to your preferences and make sure you have the confidence to make the best of a similar outfit.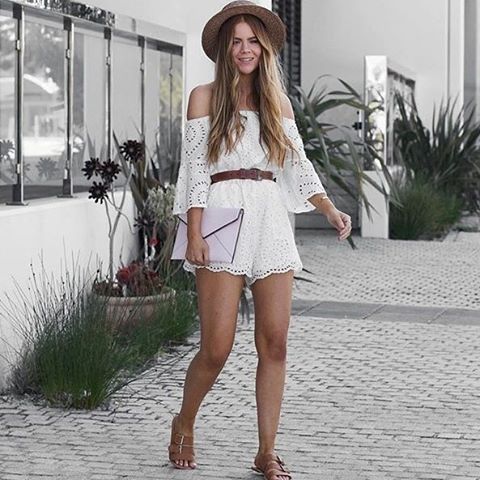 source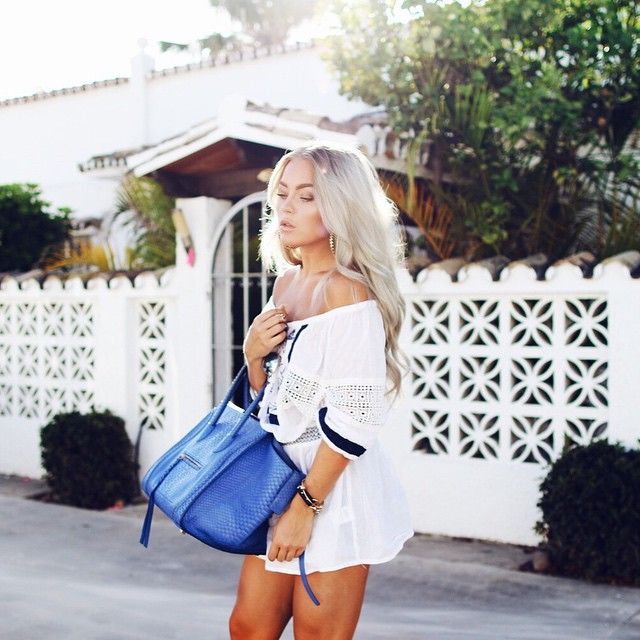 source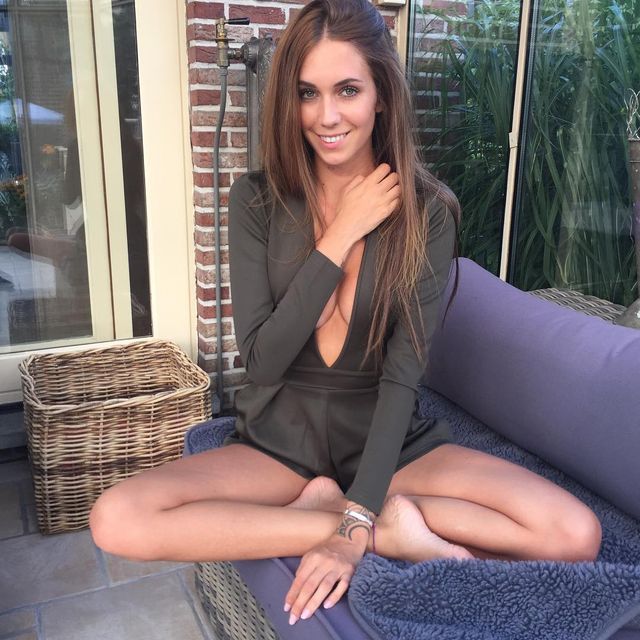 source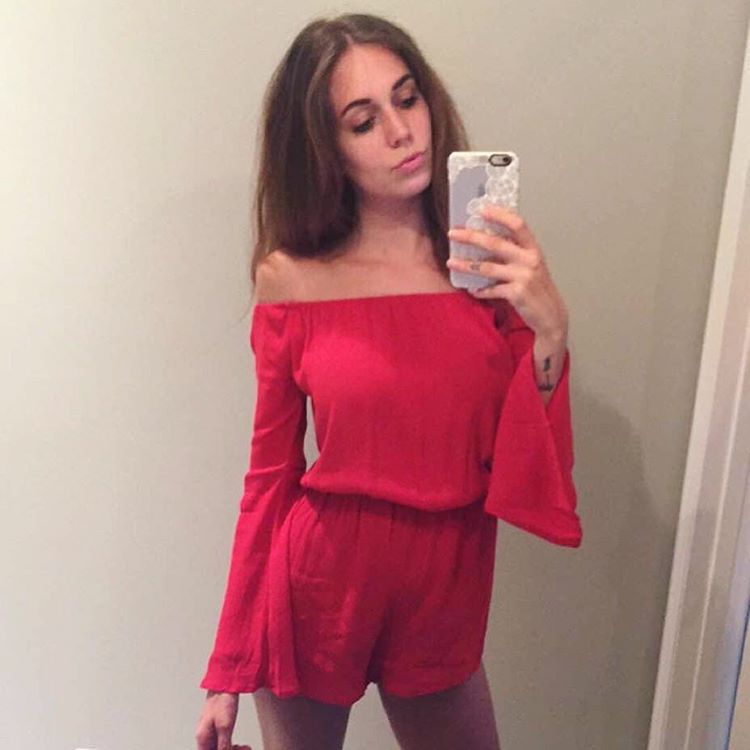 source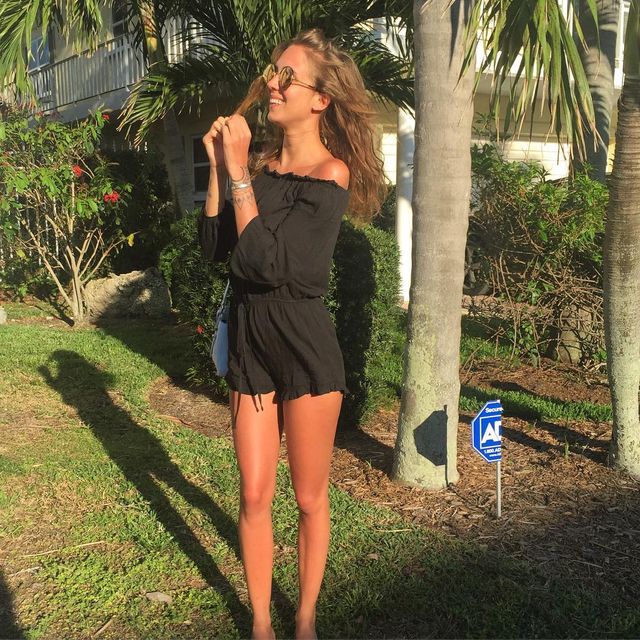 source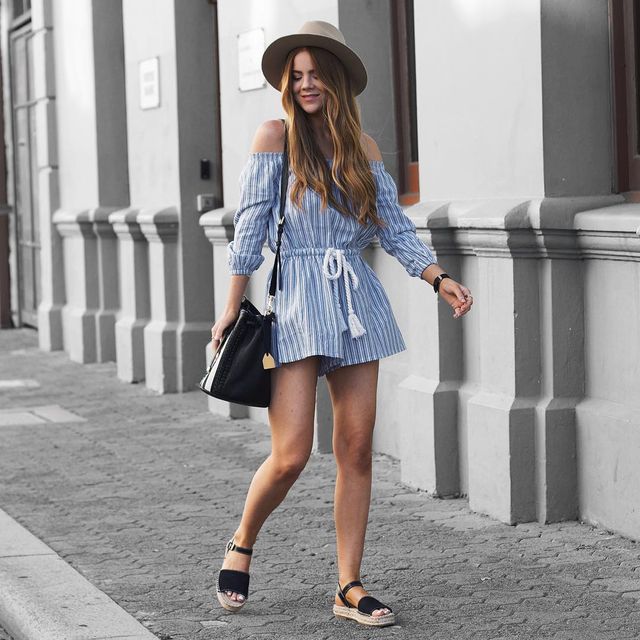 How to wear rompers | Floral romper
Bodysuit outfits along with short rompers gleam up with floral elements have always been under our radar. While in the beginning they were making a huge sensation, nowadays they are considered as basics for the spring-summer season. Mass-market and also designer shops are totally prepared for the changing needs in romper designs.
Fashionistas love to wear both long and short-sleeved designs with deep V-necklines or dropped shoulders. Stylists give you a single piece of advice when selecting the item that best suits your silhouette. If you are a curvy fashionista make sure you sport rompers with tiny or smaller floral prints. On the other hand, if you have an hourglass or athletic figure you can go both for the small floral patterns and also the large and 3D ones. When it comes to accessories make sure you opt for block-colored sandals or stilettos.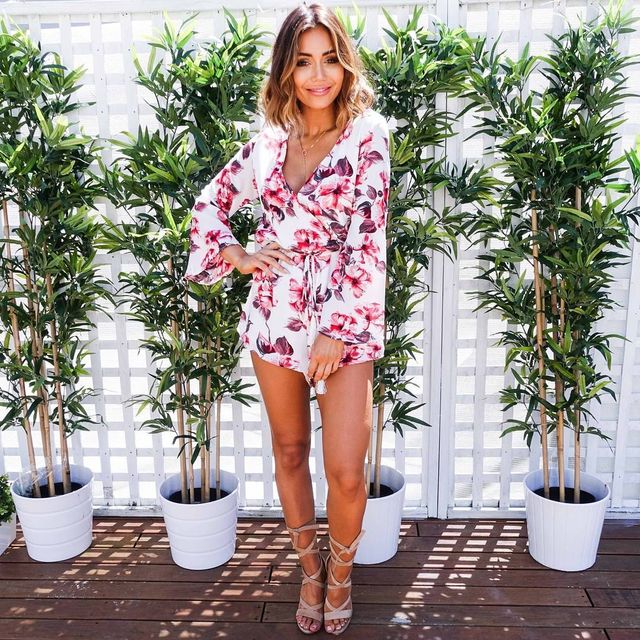 source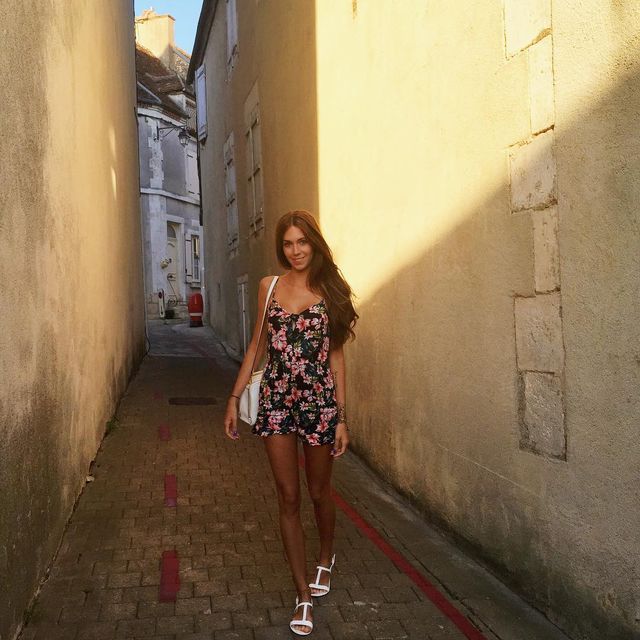 source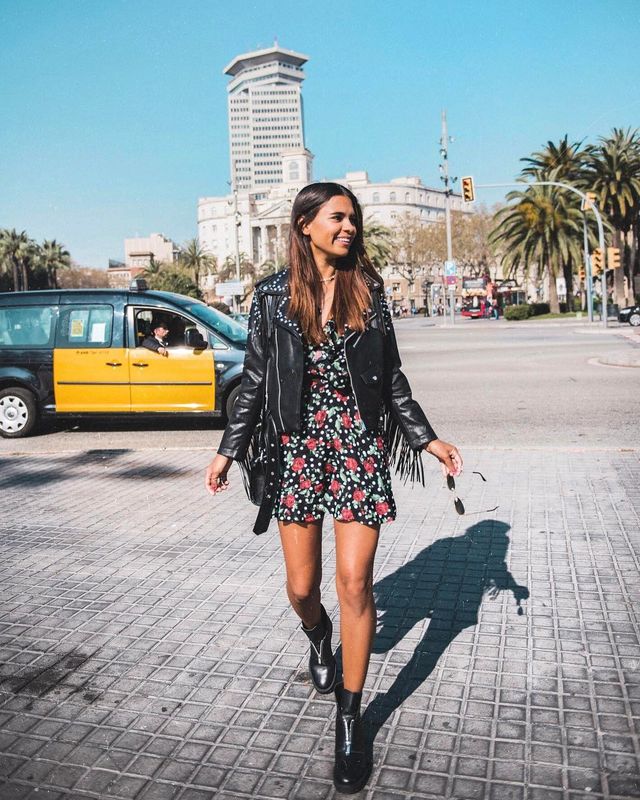 source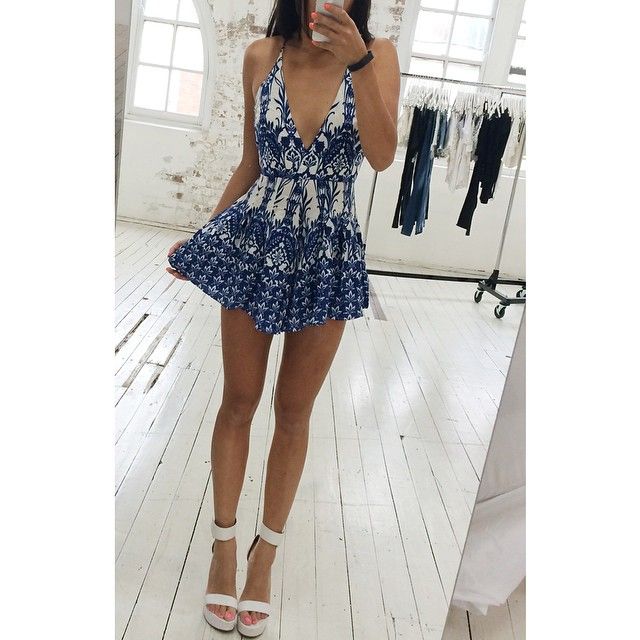 source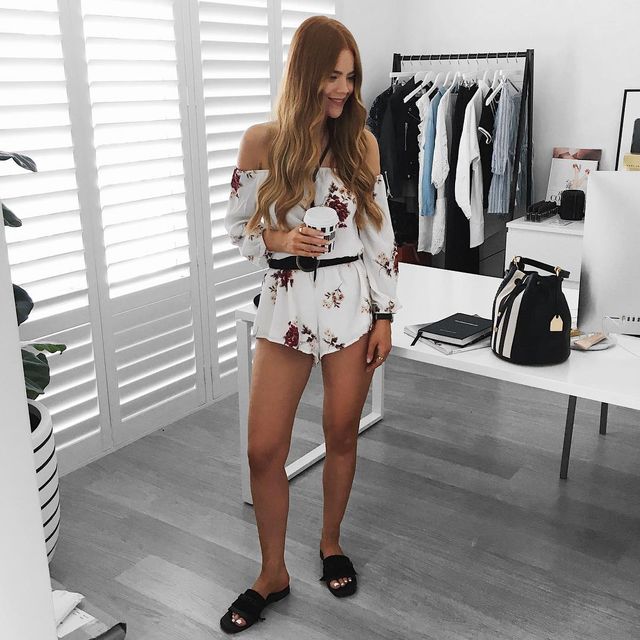 Denim romper
I've chatted with our fashion expert friends about whether denim is an underestimated and avoided fabric when it comes to summer. Yeah, I've seen trendsetters wearing cute cropped and boyfriend jeans, shorts and even miniskirts, but how about denim short rompers. Thanks to the creativity of designers and ateliers these outfit elements become more and more appealing to the mass due to the combo of this texture with lace, dropped shoulder and lovely details like polka dots, stripes or bows.
We love how these summerish items look when associated with slip-on, cut-out boots and strappy sandals. I advise you go for loose and nonchalant versions of this trend instead of a too 'hot' and body-conscious look.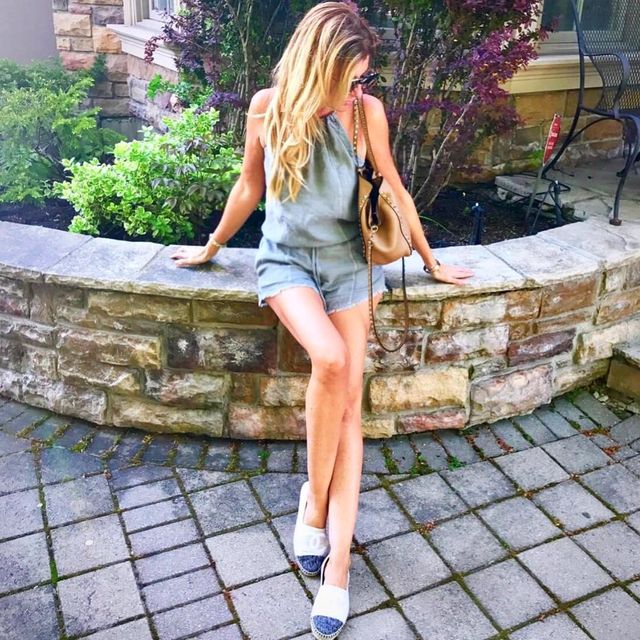 source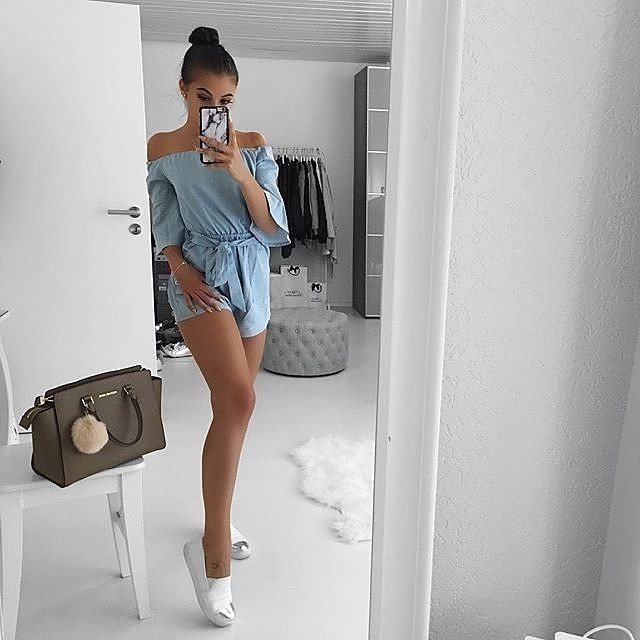 source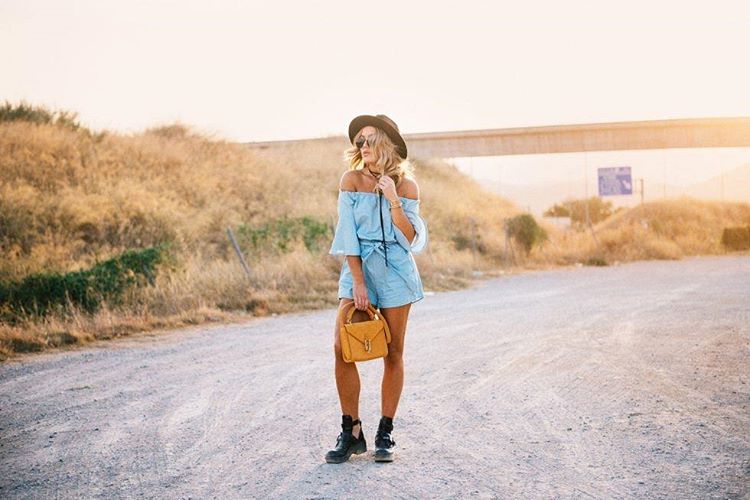 source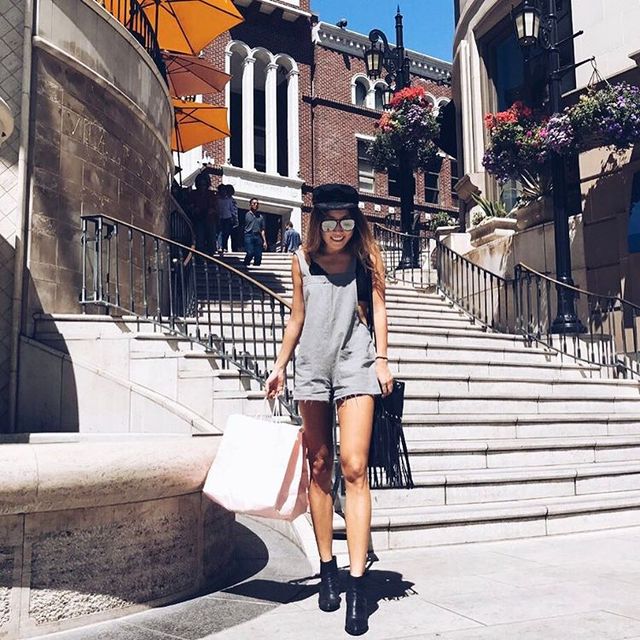 How to wear a romper with boots
If you wonder how to wear rompers in winter, try a romper matched with knee- and even thigh-high boots, even if that match is a daring act. However, experts just can't dismiss the beauty and stylish allure of some of these looks especially if the trendsetter finds the perfect balance between extravagance and elegance. For a Boho chic outfit pair your floral printed or denim rompers with suede black, grey or brown boots.
Also, if you want to make a statement with your party chic outfit, go for a lace or more refined romper design and a pair of thigh-high black,brown or nude boots. In order to guarantee the success of these ensembles make sure you have the right height. Last but not least, we have seen gorgeous ankle boots teamed up with both casual and more glamorous jumpsuits and rompers. Indeed, this combo can be more easily nailed down both by slim and curvy ladies.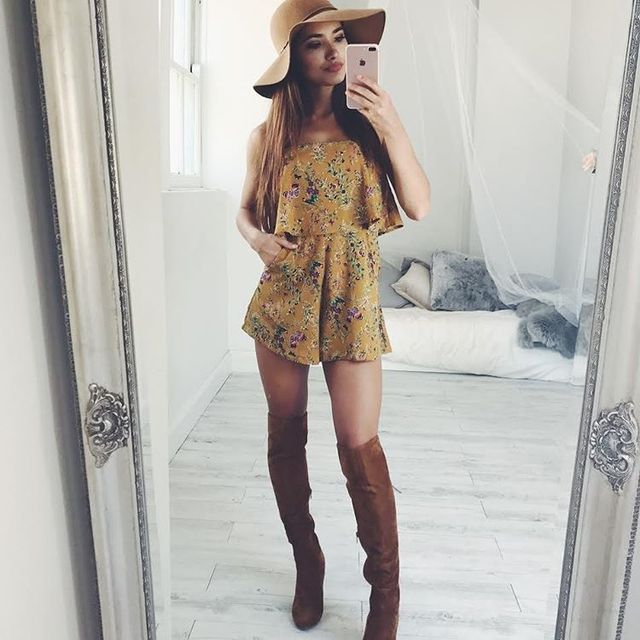 source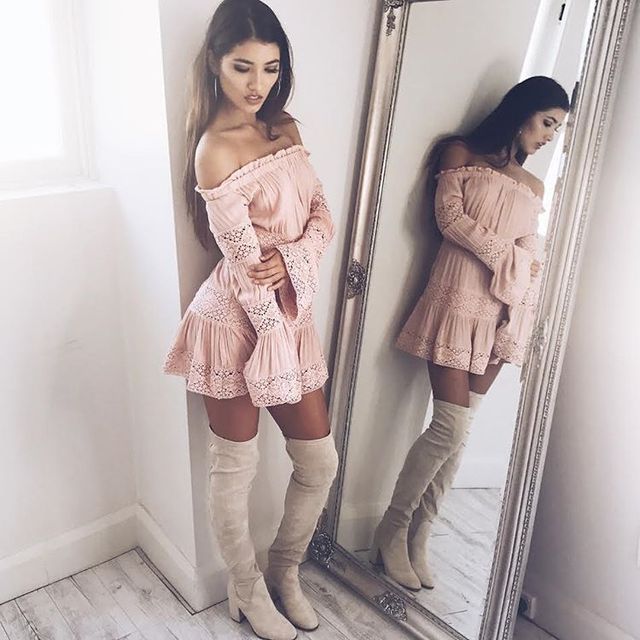 source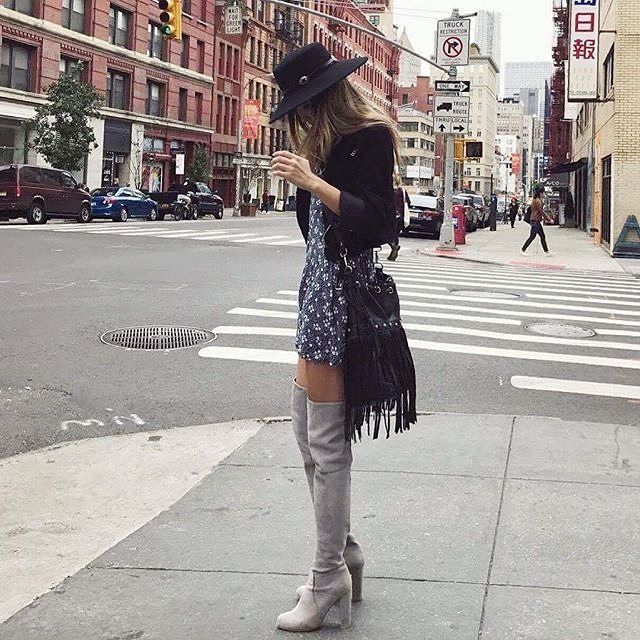 source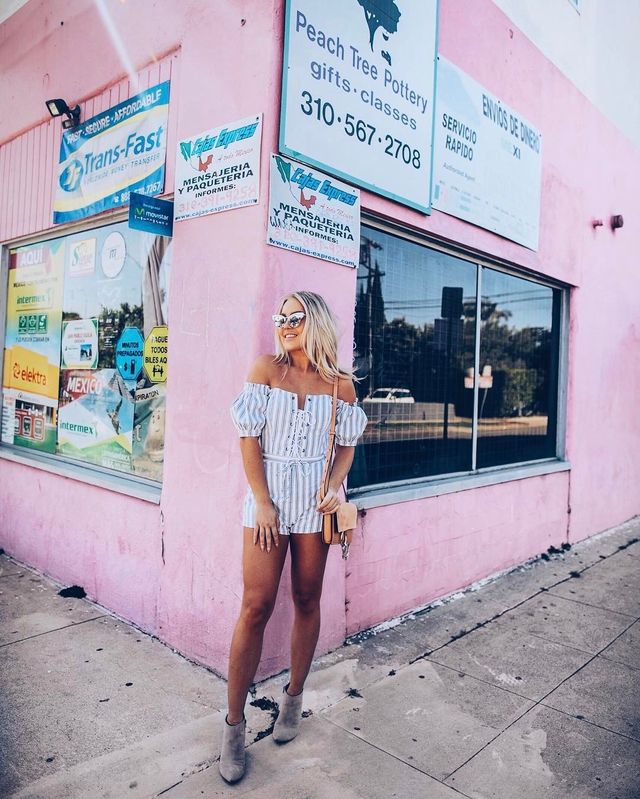 source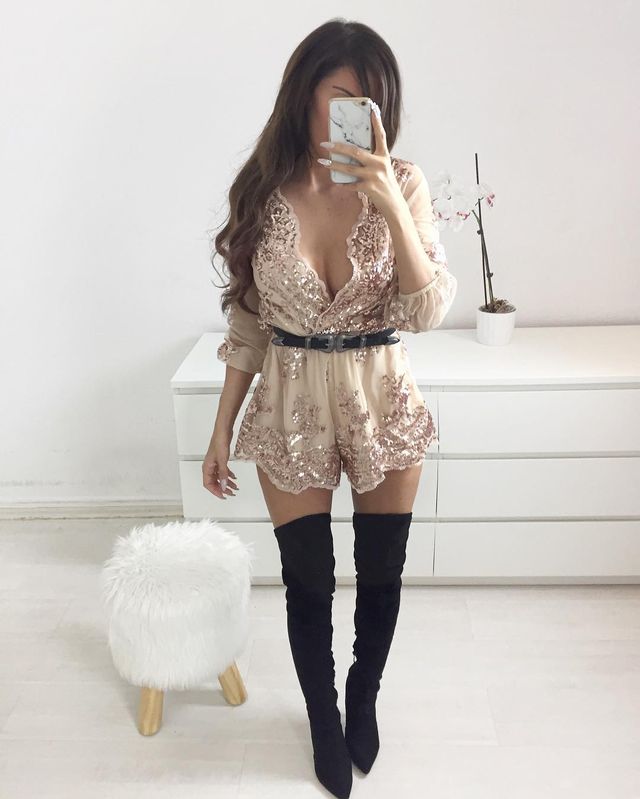 source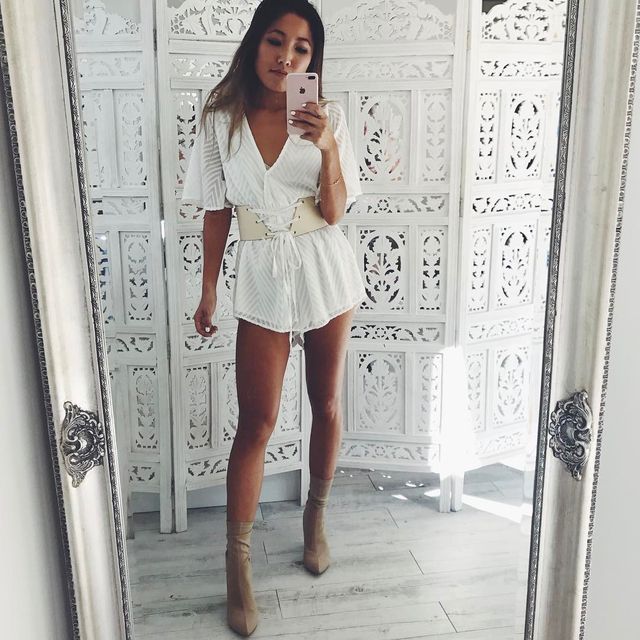 Lace romper
The delicacy of lace makes these rompers high-street wardrobe elements. If you can afford a few of these style goodies make sure you have at least one favorite design at hand both for the holiday season and also for more special events. No doubt, white lace is the all-time favorite multi-functional staple that looks stunning both with flats and high-heels.
Pastel tones dominated the runway together with a passionate red which allows you to step out from your routine. Off-shoulder or strapless rompers add a touch of sensuality to your appearance. Wear these if you want to make an impression with your bare shoulders and beautiful skin instead of a décolletage. A deep V-neckline is also an option especially if you have a smaller bust or an athletic androgynous figure.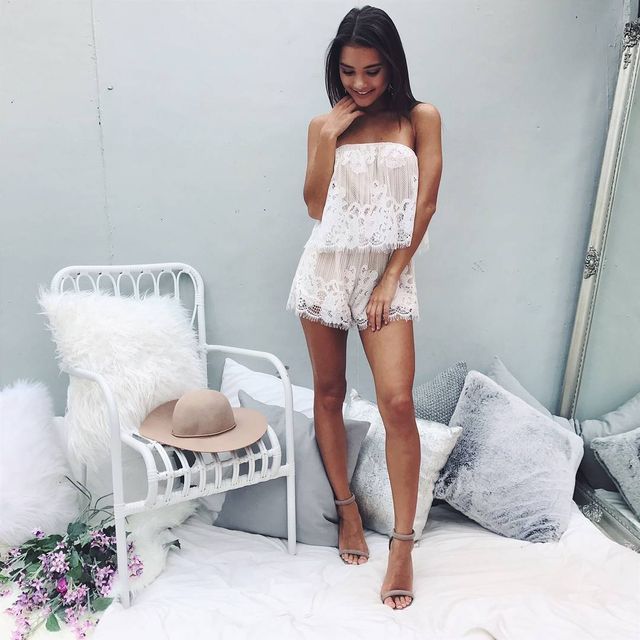 source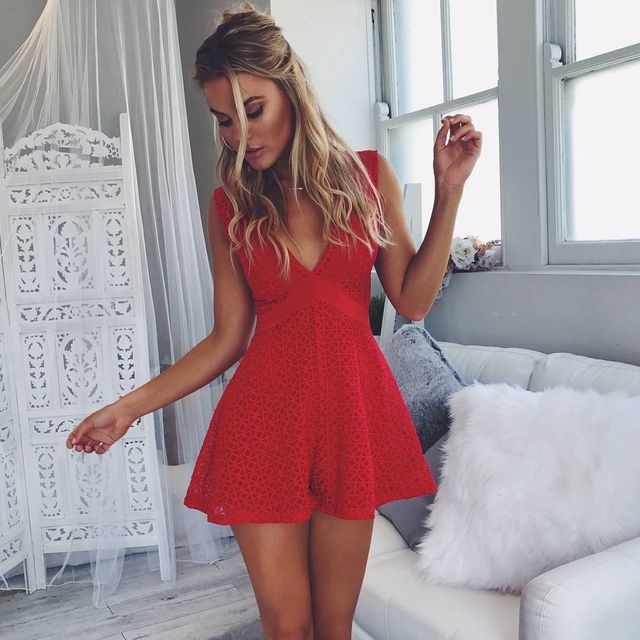 source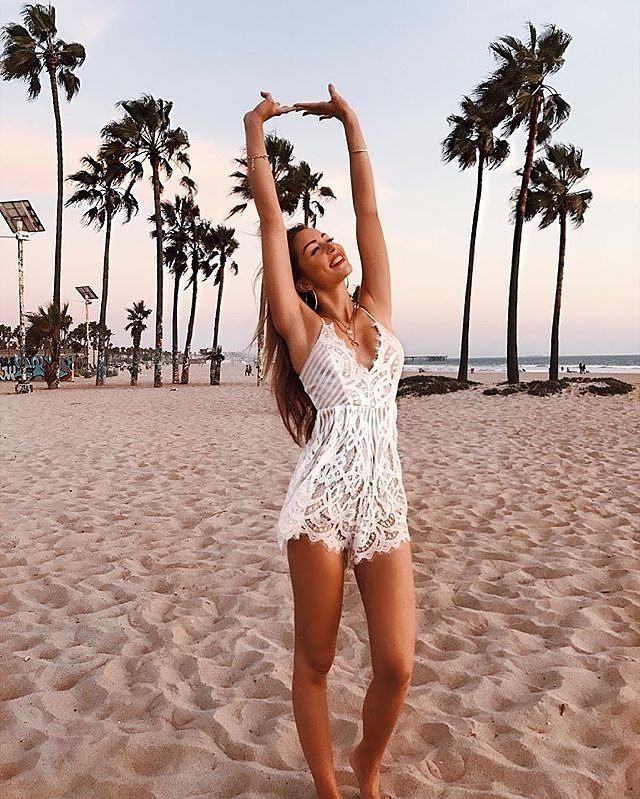 source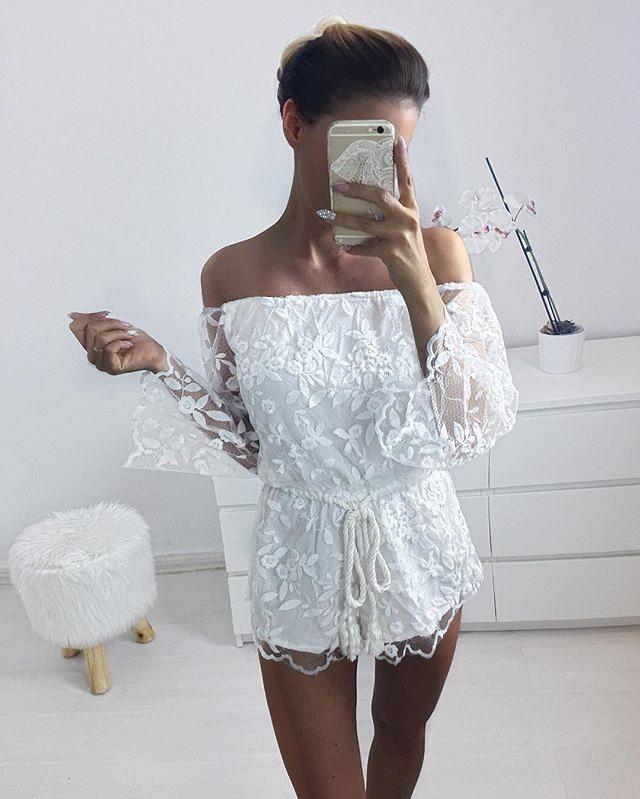 source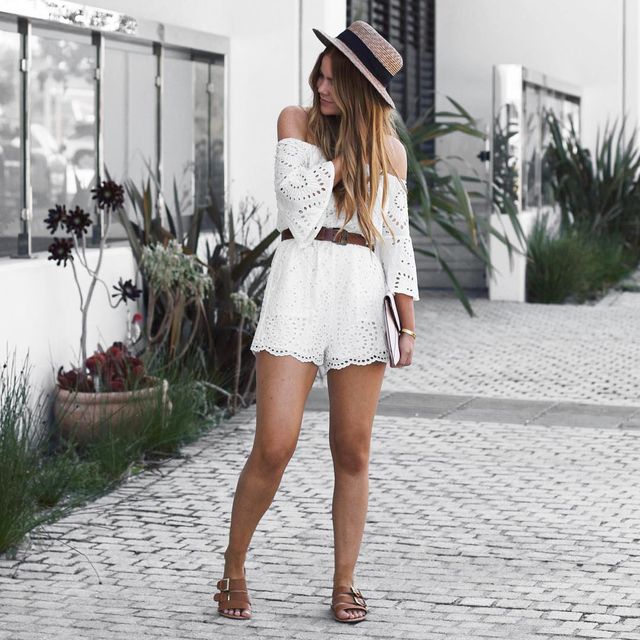 Pink romper
Wearing a short romper or a cool jumpsuit can dramatically simplify your warm weather dressing. The many shades of pink from light to vibrant are present in all capsule and runway collections. You just can't deny the girly and romantic feel these outfits emanate. I promise you, there are literally thousands of pink romper designs you can choose from, that will flatter your figure irrespective of its type.
The one-piece short-sleeved design look gorgeous with sandals with multiple straps, ballerina flats and even espadrilles. The one-shoulder and strapless rompers, on the other hand, can solve your outfit dilemmas when it comes to holiday or vacation sets. In addition, the shimmery lace and satin designs when combined with a pair of matchy stilettos will speak for your refined taste in sophisticated and deluxe trends.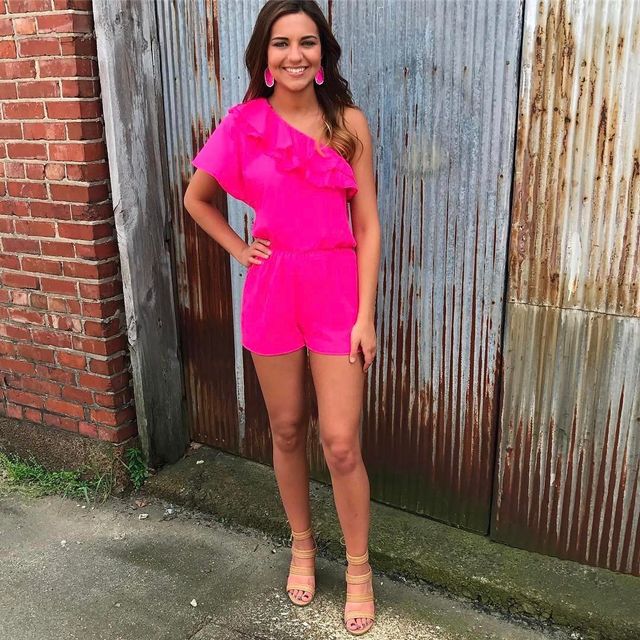 source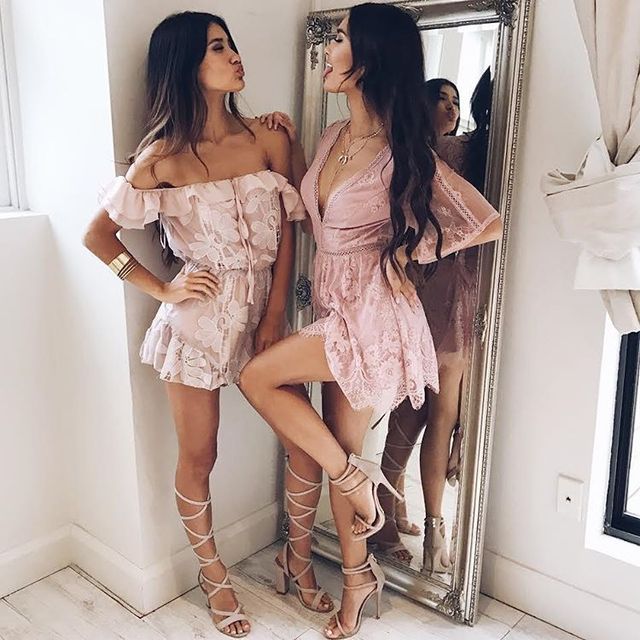 source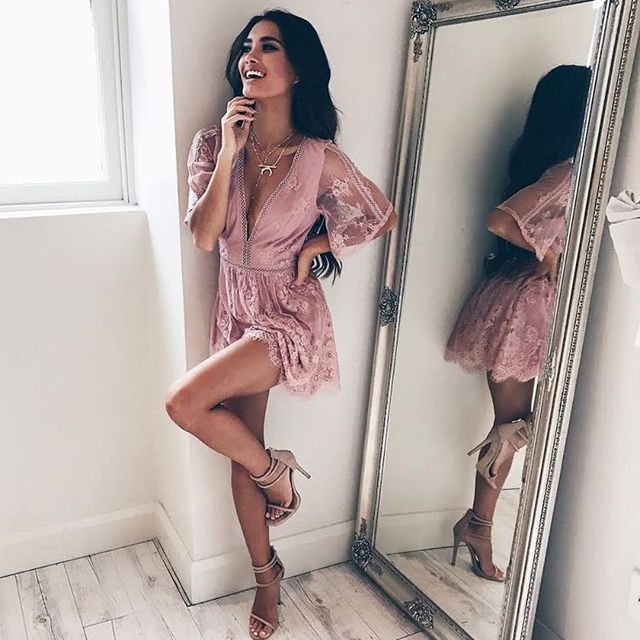 source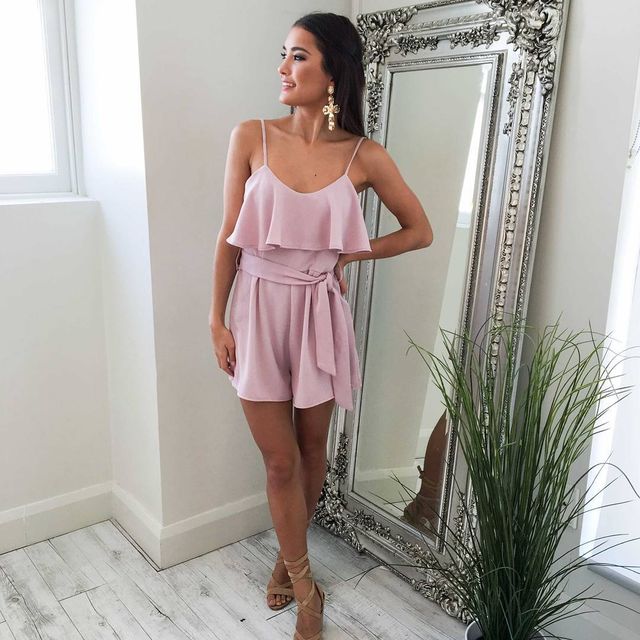 source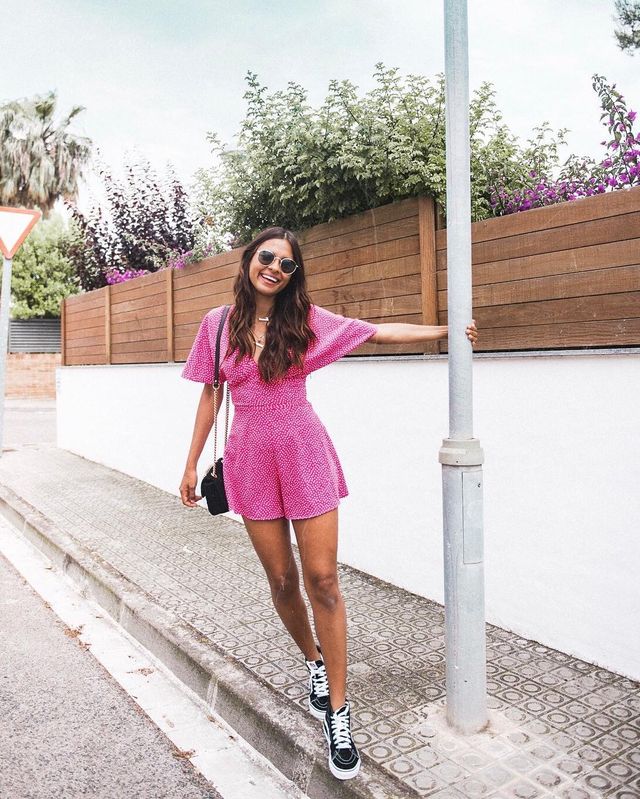 Hope you share the same passion for rompers as I do. If you do, hope you'll find the outfit you've been looking for. Before shopping take a look at these pictures to find some inspiration for your outfits 🙂 . Help me complete my 100 style tips on how to wear rompers with extra suggestions and outfit ideas. Leave your comments below! 🙂
Please read also about: