Let's face it! Getting ready for a party can be exhausting for any woman, not only for the plus size ladies. Finding the right plus size going out outfits it's even more difficult when you have no clue about how you should dress. That's why, I like to be prepared before going out. How do I do that? Well, I'm searching on the internet for pictures with party outfits posted by bloggers from around the world. So I did in this case, when I was looking for plus size club outfits for one of my good friend which is a woman with beautiful curves. And I thought it might be helpful to share with you all these beautiful plus size club wear.
So, if you're a lady with a curvy silhouette looking for plus size club outfits, then, you are in the right place! Your size should not be a problem! Every woman should dress well, especially in a nightclub 🙂 . Besides, you should forget about your plus size silhouette and learn how you can look gorgeous in a club outfit 🙂 .
Trends come and go. Yet, there are some plus size club outfit ideas that stay strong. Stock your dressing with the following statement pieces of clubwear. Hope you'll love my recommendations for clubbing outfits for curvy girls. Create plus size party outfit using club dresses – black, pink or white, plus size clubwear tops, plus size rompers or club outfits with shorts.
Plus size outfit ideas for the club
Curvy fashionistas often don't feel attractive and confident enough to sport plus size sexy club dresses. Yet, there are many frock designs that can create the impression of a proportionate silhouette. All you have to do is listen to the advice of fashion experts that teach you how to break out of monotony.
Wrap dresses are flattering and help you shift the attention to your decolletage. Sport these wardrobe essentials in neutral or vibrant tones like red, purple or silver. Also, you can embrace the body-conscious dress trend that allows you to highlight your feminine forms. See the images below for inspiration! 🙂 Hope you'll like these proposals for plus size club outfits.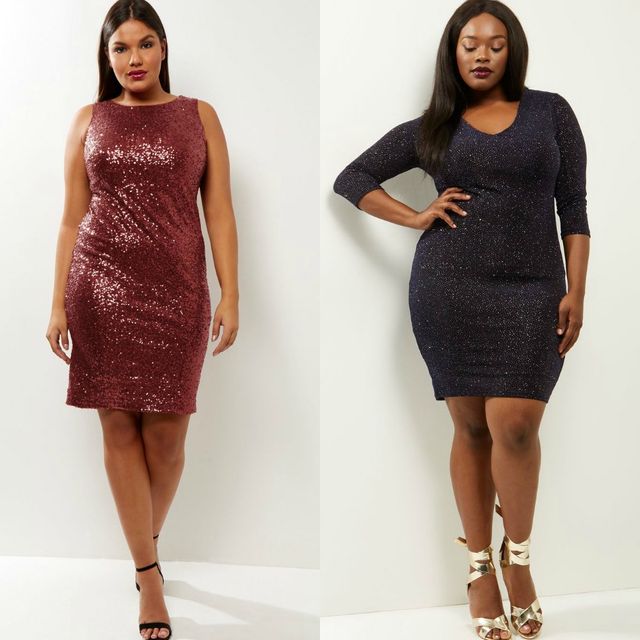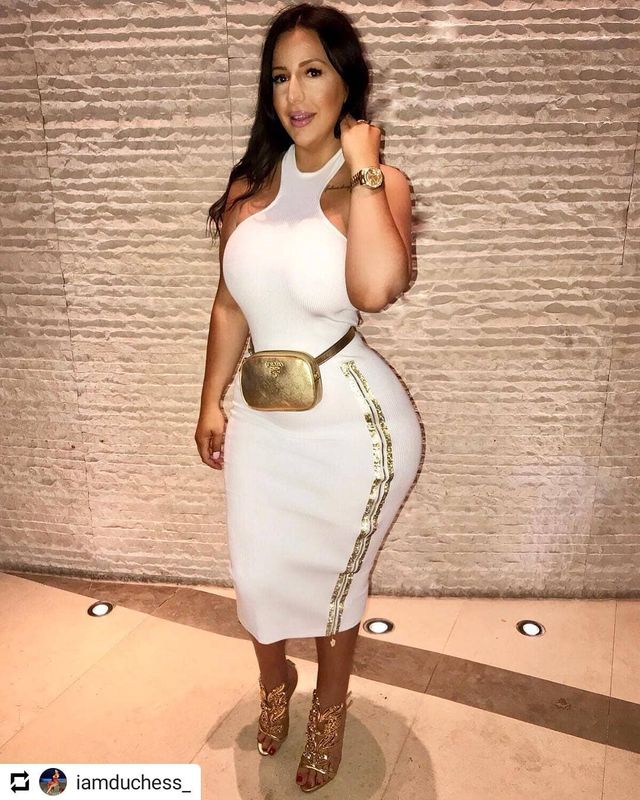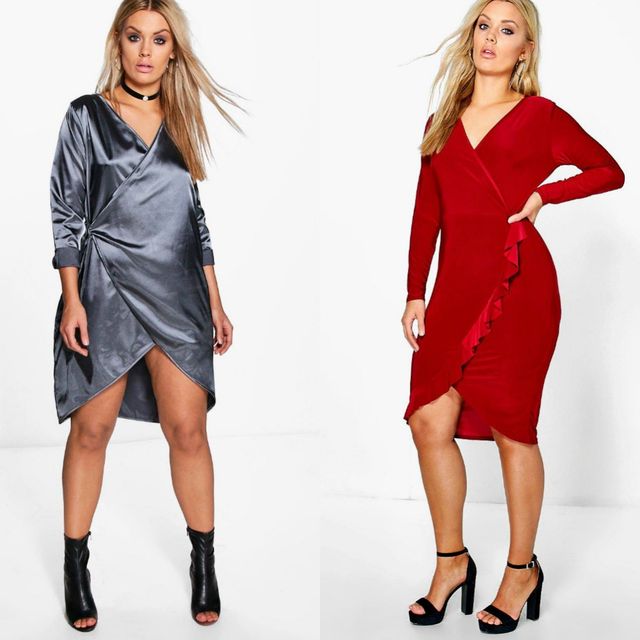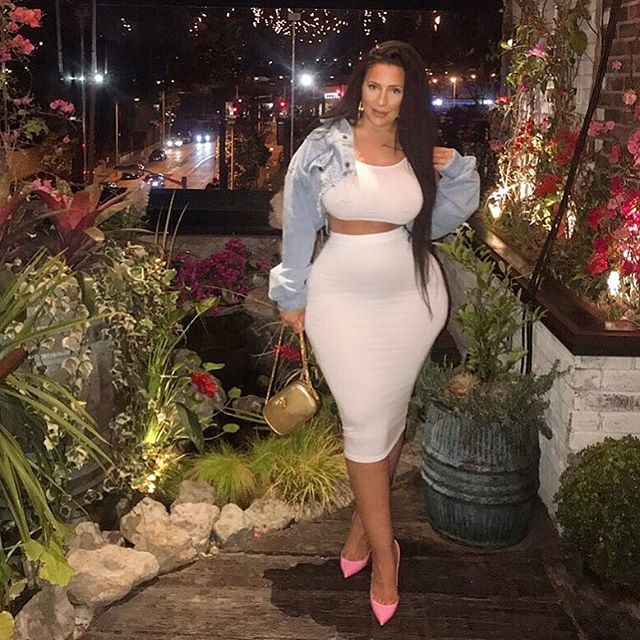 source
Plus size going out outfits
Start walking on the wild side this season! 🙂 Give up your fears when it comes of sporting club outfits for plus size. Try these club outfit ideas for plus size. Don't distance yourself from dresses that emphasize your curves. We recommend you to style the mini or midi frocks with chic high-heel shoes or strappy sandals.
These cheap club dresses are so versatile especially if you opt for the printed or multi-color ones. Look for fashion stores with prices suitable for your budget. Take a closer look at these clubbing outfit ideas for plus size club fashion and see how gorgeous these plus size models look like. Be proud of your feminine silhouette! 🙂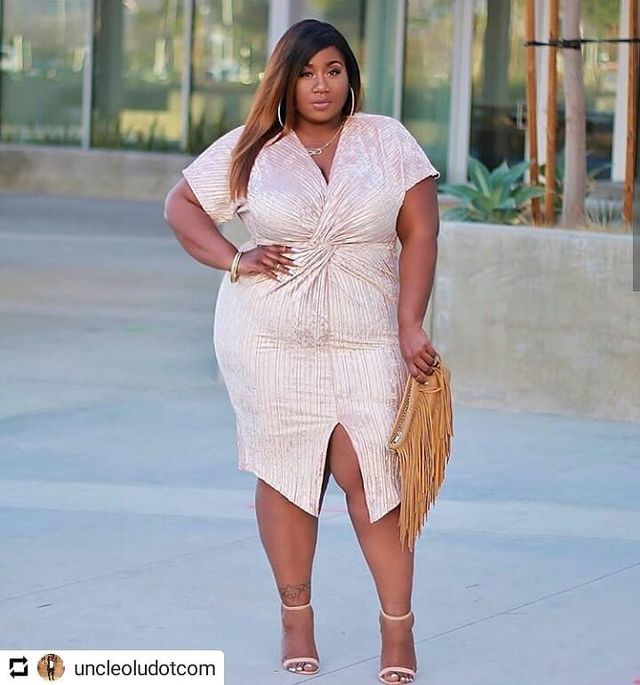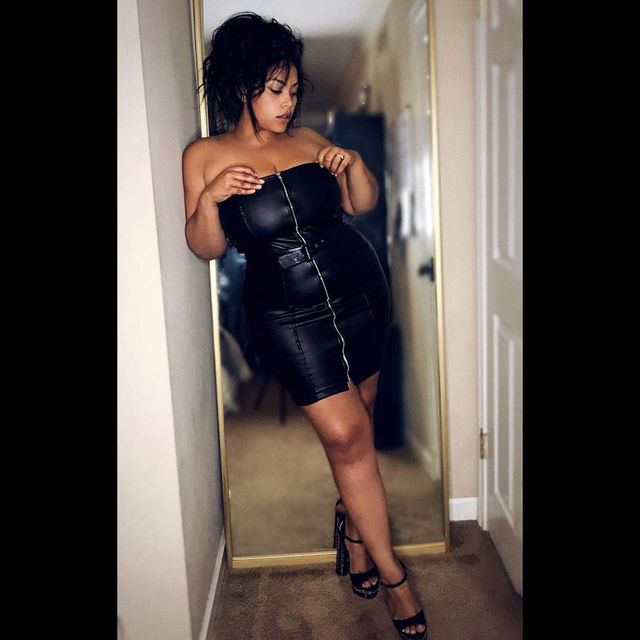 During winter, make sure you have a few fabulous plus size women clothing, tops and dresses with long sleeves at hand. These allow you to adapt your clothing style to the weather conditions.
Whether you prefer the predictable style options or you would like to make a dramatic impression on your admirers, you'll find dozens of dress designs on the shelves of online fast-fashion stores. Classy sleeves are as popular as the transparent ones or the ones with cut-out sections.
Details make the difference! So, choose the tailoring and length of the frocks with special care! As for accessories, think of ankle boots, stilettos or platform pumps to define your plus size club outfits.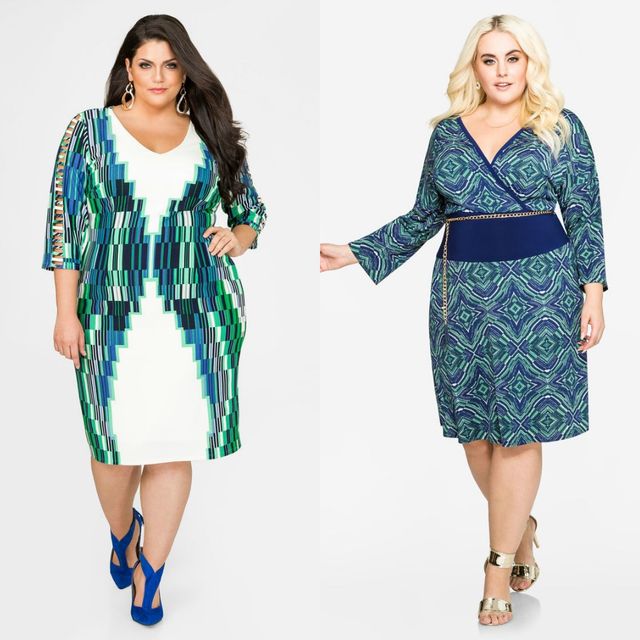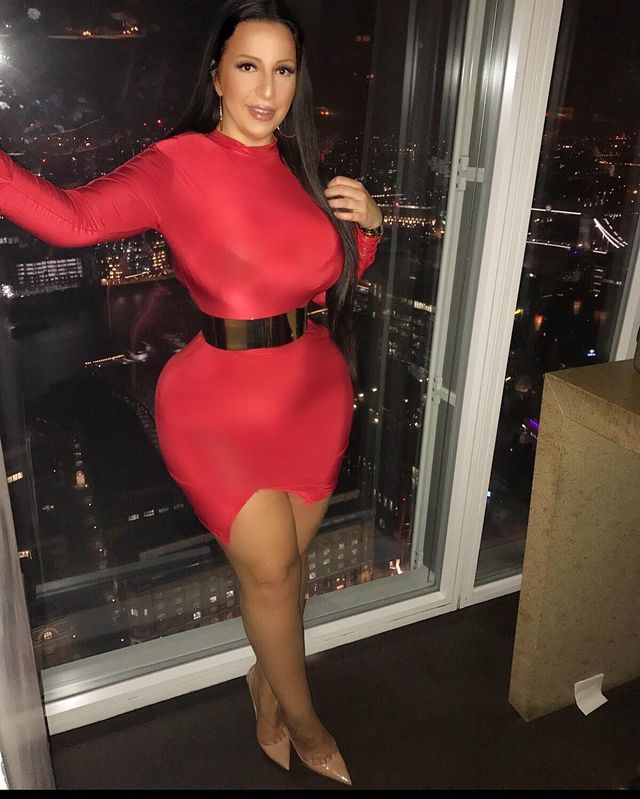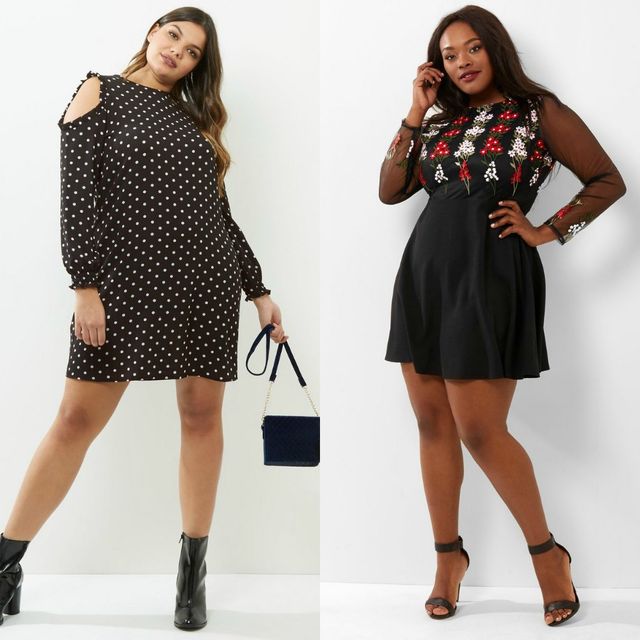 photos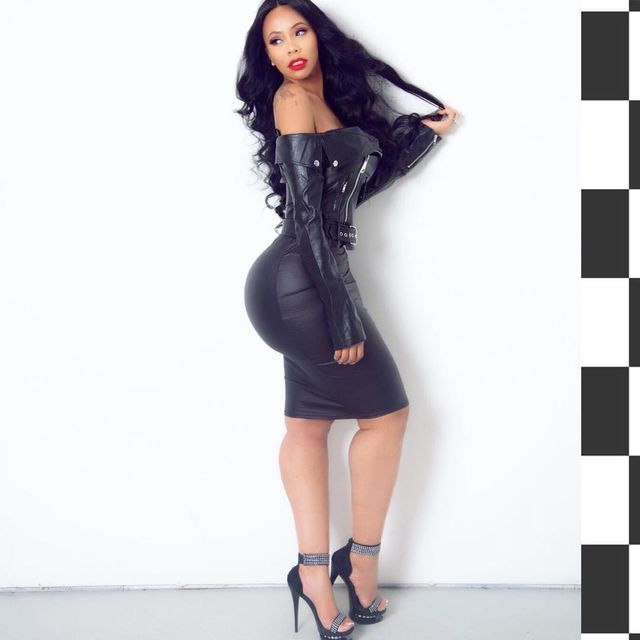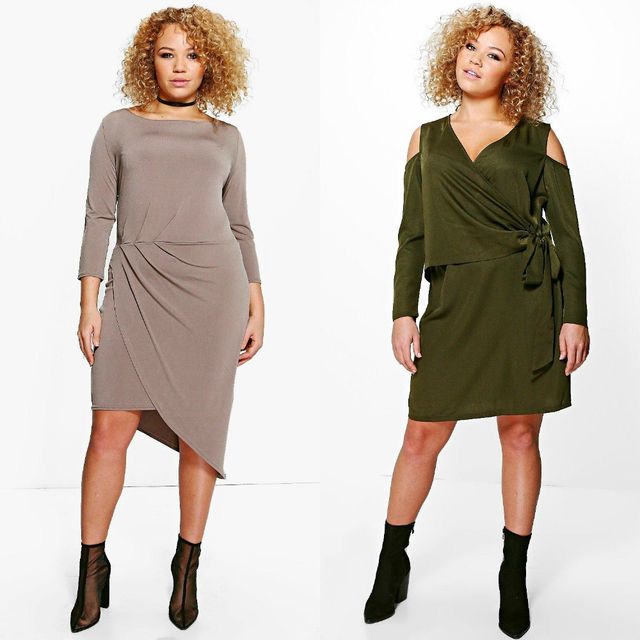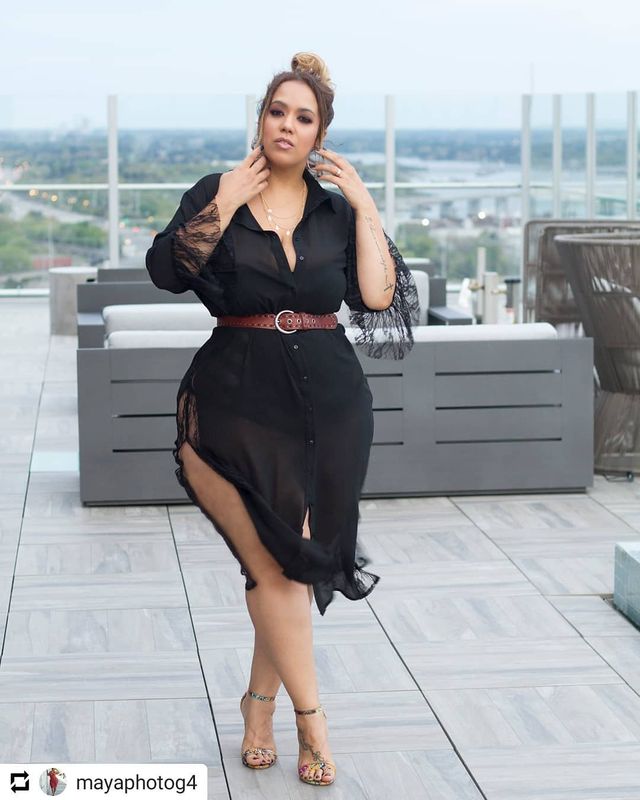 How to style plus size party dresses for a fun night out
Black plus size dresses might not be exactly what you want. Especially if you are a fan of an eclectic clothing style. Yet, you can still rely on the elegance these frocks emanate. In fact, stylists claim that you can't go wrong by wearing a similar outfit for a special event, like a night out.
In case you want to glam up your trendy plus size outfits, think of accessories that add a personal and unique touch to your look. Wrap and fit and flare dresses are our top suggestions.
Lace insertions, sequins and velvet definitely add a luxurious and sophisticated flair to these creations. Discover the offers of plus size clothing for women stores right from your couch, before visiting the local shops and malls.
Try to create some beautiful plus size club outfits.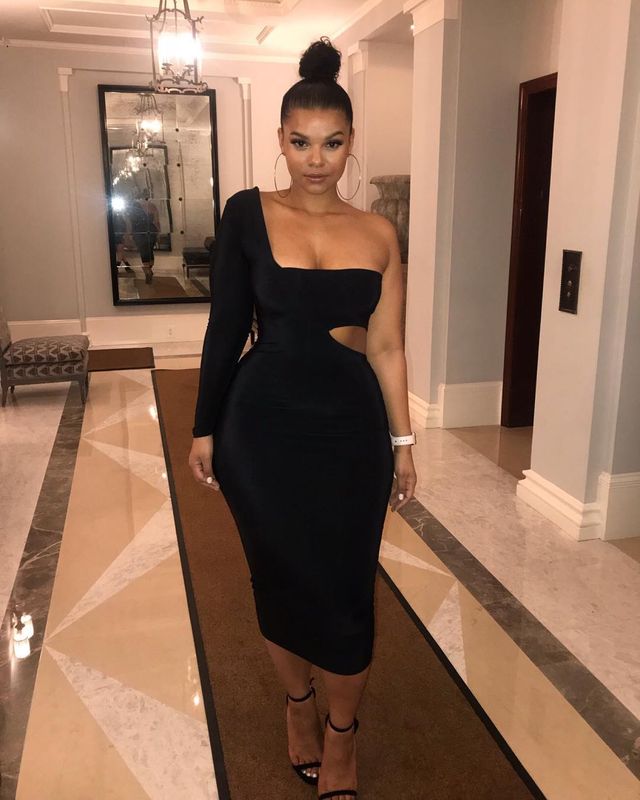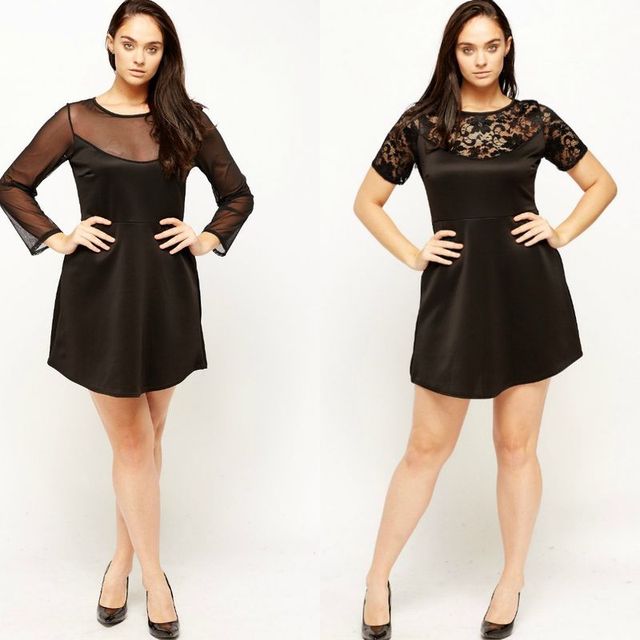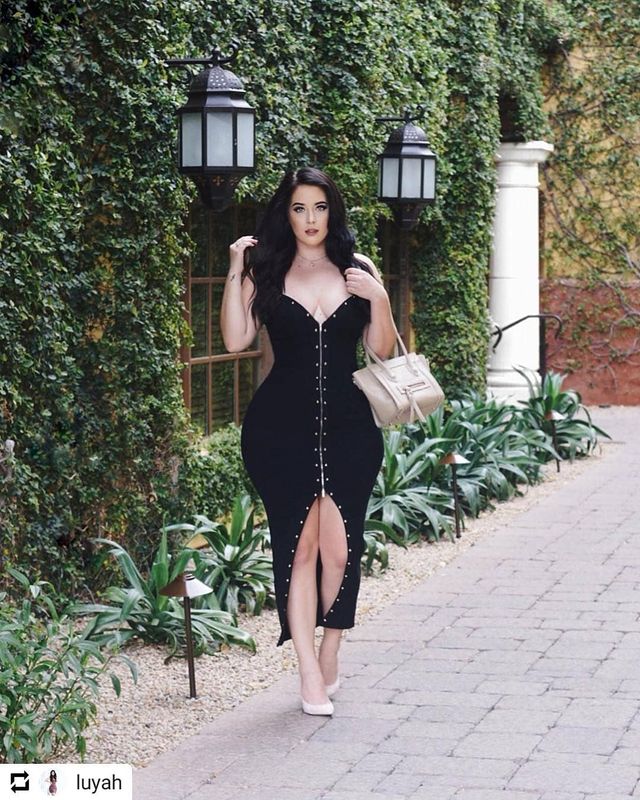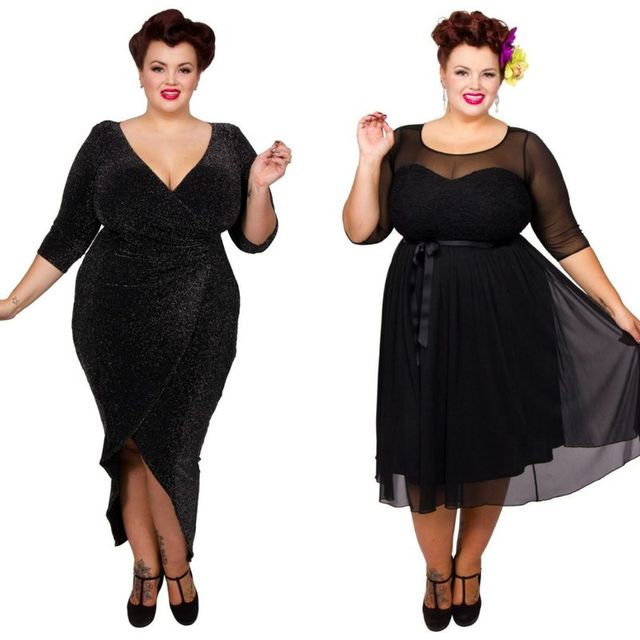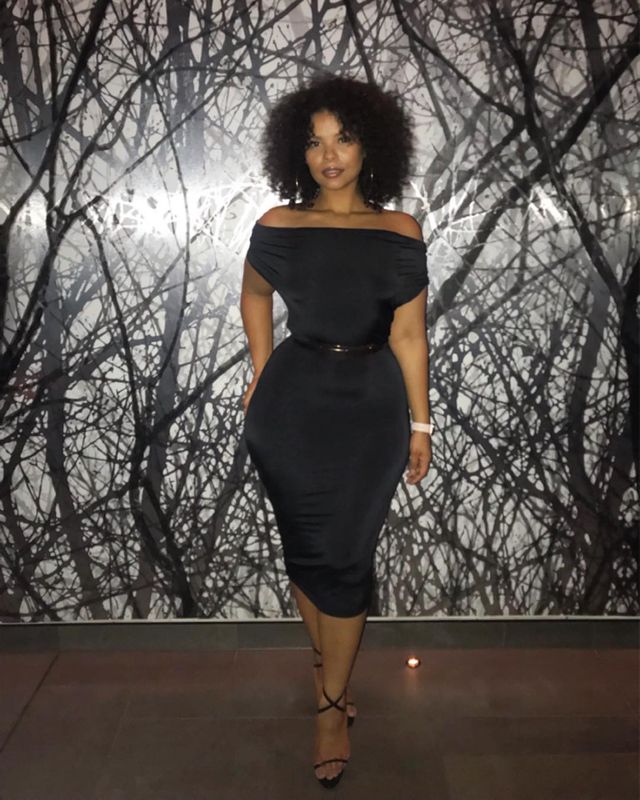 source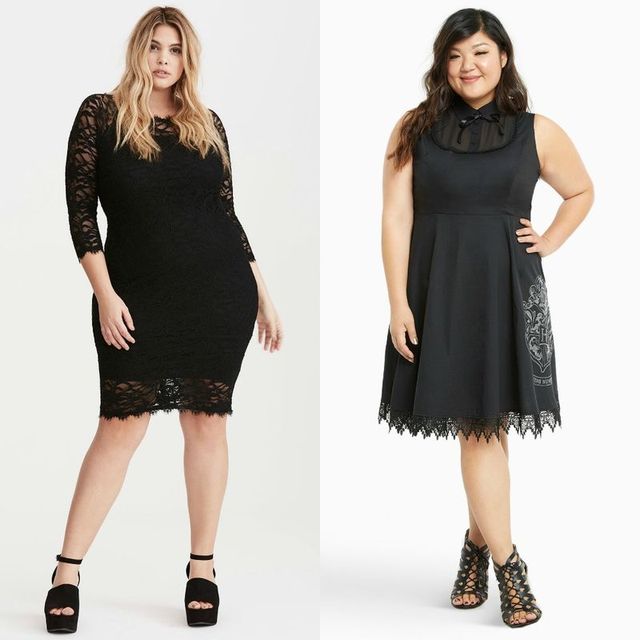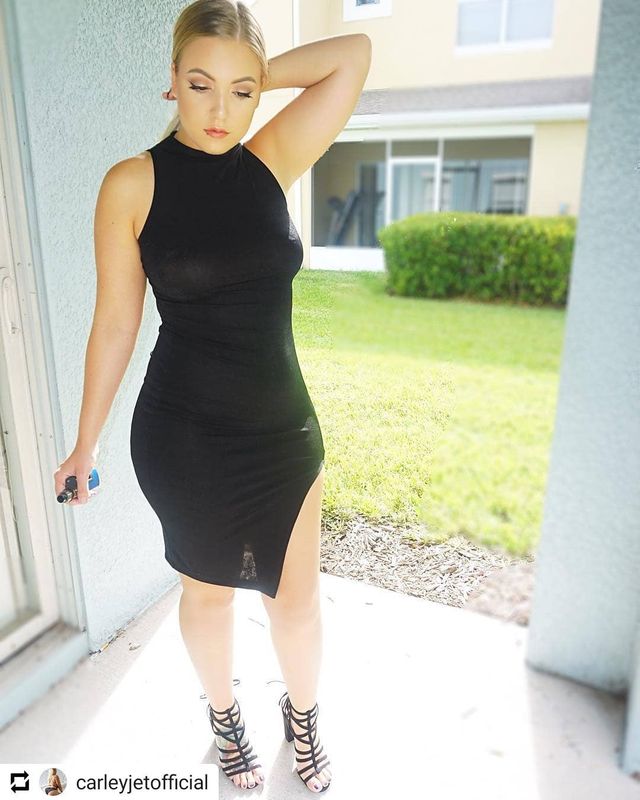 White dresses are having a major comeback moment. More and more fashionistas choose these frock designs as ideal club dresses for women. Celebrate your femininity with these angelic or mature and elegant outfit ideas.
Concentrate on highlighting your best assets ( waist, decolletage etc.) or focus on your silhouette as a whole. Also to party nights, you can also sport these frocks for other occasions too. Team up the midi minimalist designs with ankle booties for a nonchalant flair.
If you decide to go for lace, velvet or satin dresses make sure you complete your outfits with high-heel shoes or sandals. White is no longer a 'no-no' for curvy women. Enjoy the freedom contemporary trends offer you!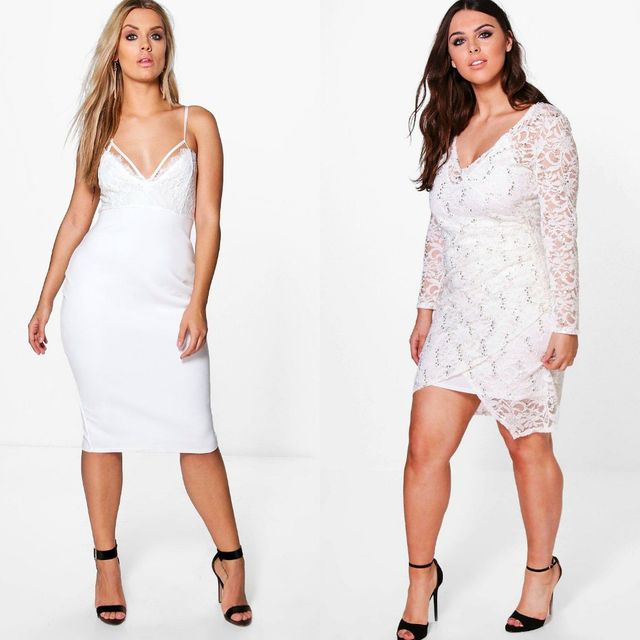 www.boohoo.com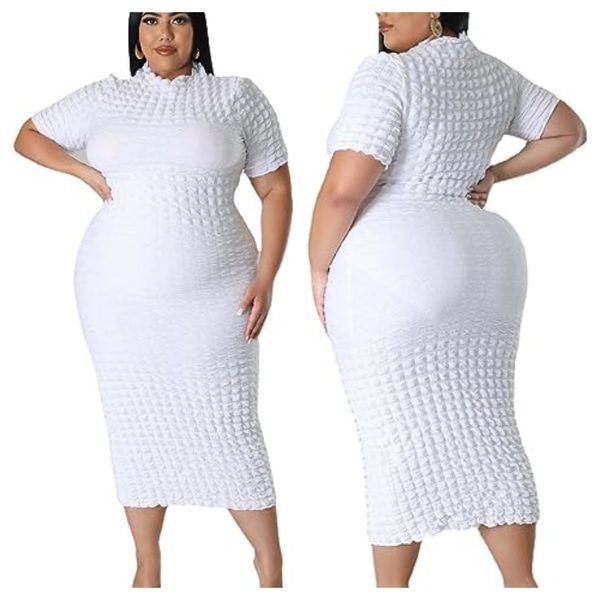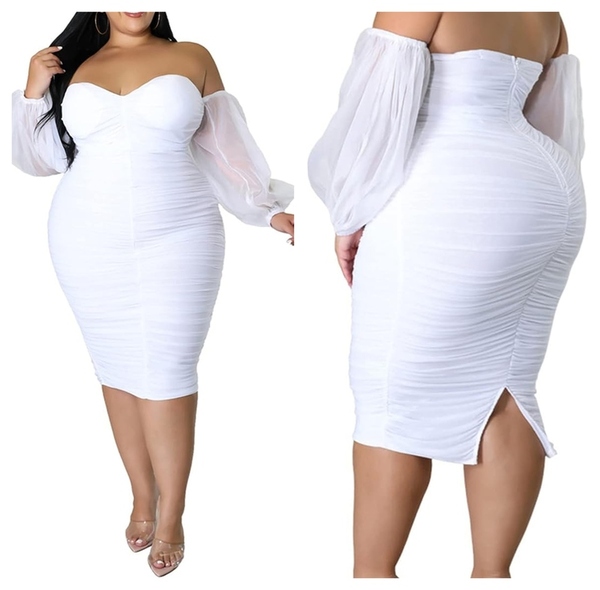 Dress to impress with these pink plus size dresses! The many shades of this girly color continue to allure thousands of teens and mature women. Indeed, a similar item can be a real staple for your formal or party wear.
Off-shoulder midi frocks are sooo impressive and give you the confidence to fight your insecurity. Also you'll find many dress designs that combine pink with a touch of black or white.
Last but not least, you should definitely consider the asymmetrical frocks paired with a pair of stilettos or sandals. Plus size nightclub dresses in beautiful pastels or sheer velvet create major sales in virtual fashion stores.
Why not contribute to the success and popularity of these style pieces by purchasing a similarly stylish frock for your wardrobe?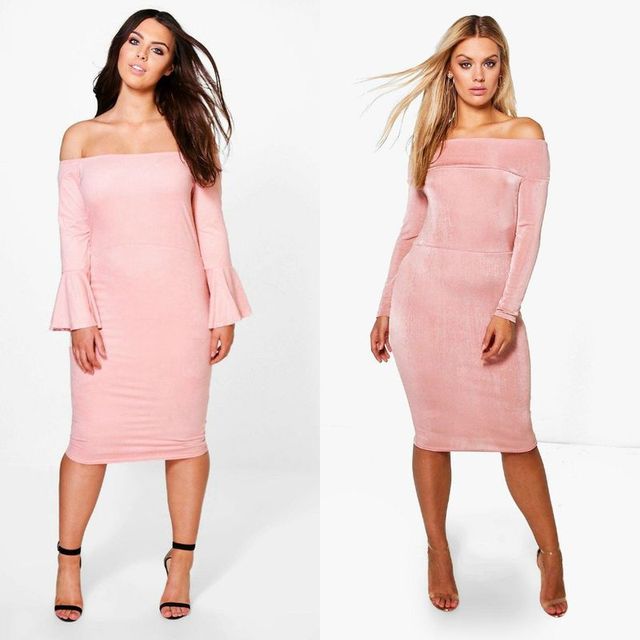 www.boohoo.com
www.eloquii.com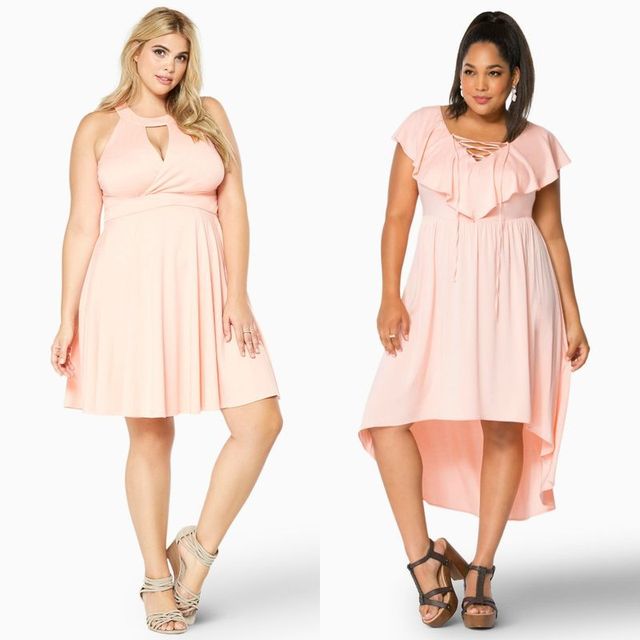 www.torrid.com
When it comes to plus size dresses clubwear, frocks sculpted from soft or thicker and luxe lace are by far the most sought-after items.
Plus size club wear
Baggy clothes are a thing of the past! Don't let your insecurity sabotage your clothing style! Check out these ultra-flattering plus size tops recommended for curvy fashionistas.
Opt for a moderate length (not too short and not long), a shade that you adore and suits your personality. In my helpful shopping report, I included plus size party tops with lace insertions, dropped shoulders and cut-out details.
Blouses and tank tops in solid color radiate refinement whereas multi-color ones create a youngish and happy air to your looks. If you feel more comfortable with covered arms, opt for short or long sleeves. But, if you worked hard to have well-toned arms go for sleeveless designs when you create plus size club outfits.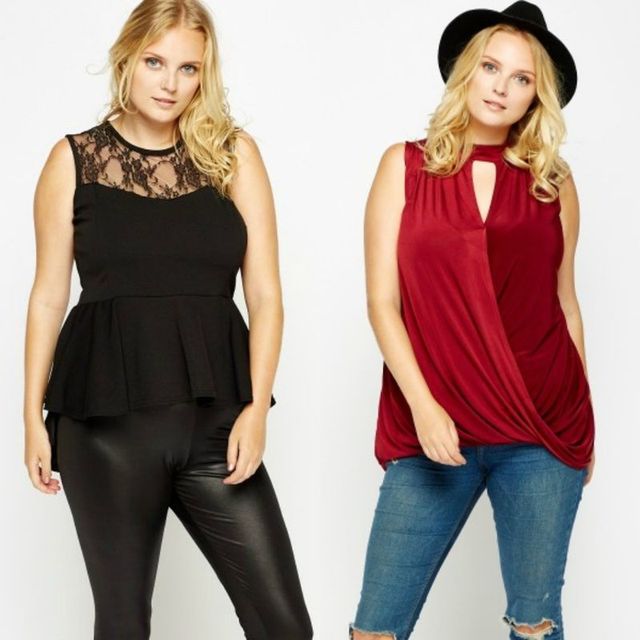 www.everything5pounds.com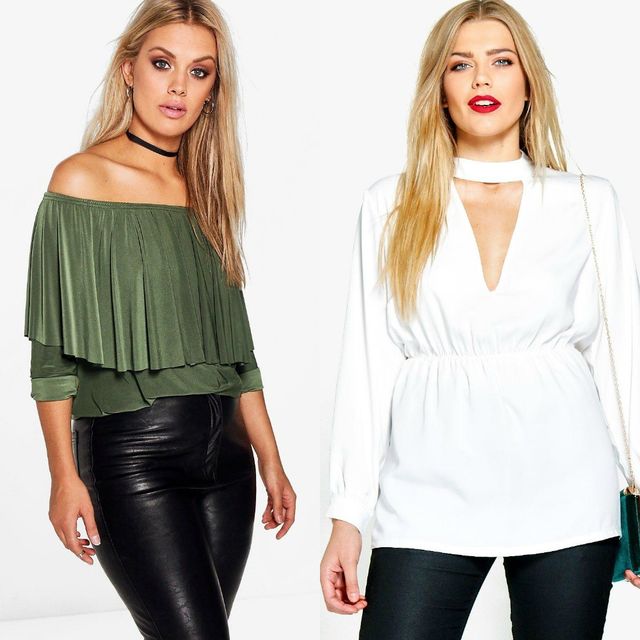 www.boohoo.com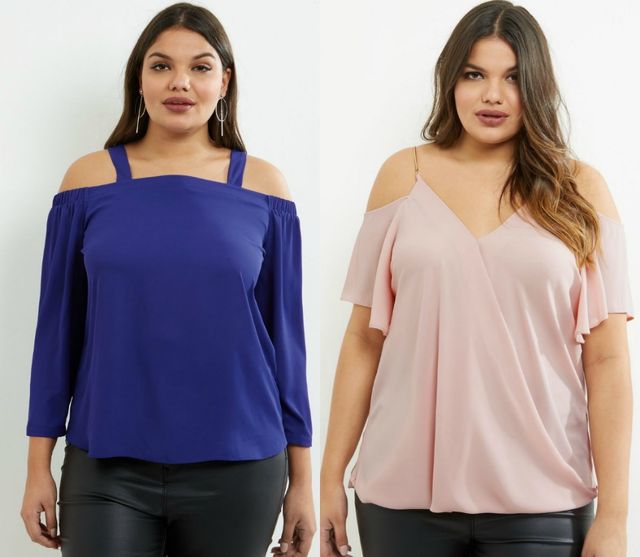 www.newlook.com
Clubwear tops continue to be some of the No.1. style pieces for the party season. Visit the websites of retailers to see the latest designs in metallic, pastel or neutral shades. The fun in fashion trends comes from versatility.
Peplum details, flowy materials and exotic prints are used by style creators to offer a modern and festive air to these blouses. Choose from a range of tops that allow you to show your feminine bust and mask some of the problematic areas like abs.
In case you prefer club bodysuits over blouses, you'll find many fab collections in fashion stores. Here are some urban plus size clubwear that you may consider best outfits for plus size ladies.
www.asos.com; www.gslovesme.com
Work on your self-esteem and courage a little more to be able to sport these plus size party outfits with attitude! 🙂 Jumpsuits or rompers with round or V neckline when paired with high-heels create the illusion of a tall and slimmer silhouette.
Go for flared designs if you are into flowy and light fabrics. Also, you can jump on the velvet or printed trend if you are no longer interested of boring and swallowing clothing items.
Copy some of these outfit ideas to make an impact with your fashion-forward club outfits. Remember you must top your sets with higher or kitten heels for the desired 'wow' effect.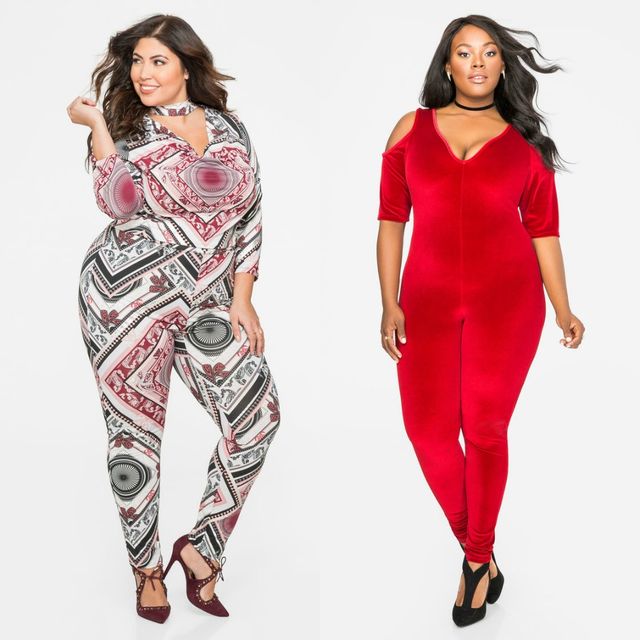 www.ashleystewart.com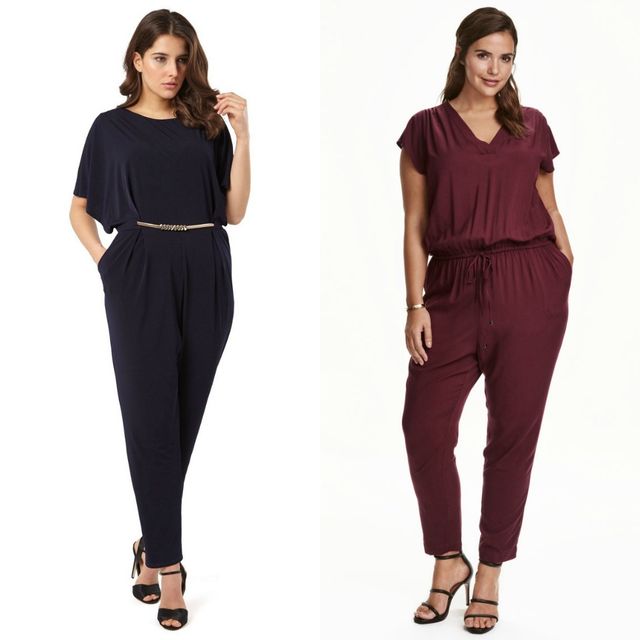 www.debenhams.com; www.hm.com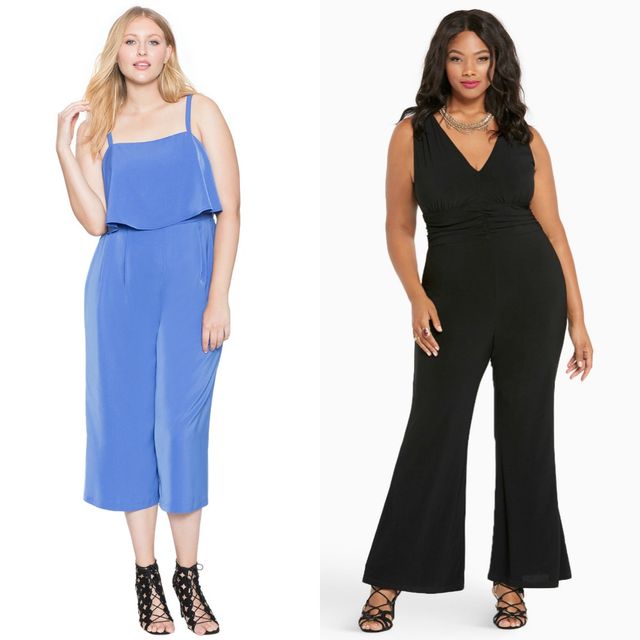 www.eloquii.com; www.torrid.com

Plus size fashion is going through a remarkable evolution. Both stylists and street style divas are teaching us a lesson on how to sport the trendiest outfit elements for this year.
One piece jumpsuits made waves in past seasons. That's why we recommend adopting these types of club wear ideas even if you're not size 0. Dress up like a real diva for the next party event.
Opt for long- or short-sleeved designs, with high or low neckline in colors you prefer the most. High-heel shoes or sandals will create the impression of longer legs and slimmer figure.
Make sure your favorite designs won't sell out before buying a few pieces. Here are some plus size clubbing outfits ideas.
www.asos.com; www.gslovesme.com
Keep these items also for the cold season. To achieve an impeccable and neat look, complete your sets with opaque or transparent tights. Ankle booties with chunky heels are perfect elements to create the impression of long legs. If you are not confident enough to embrace the short shorts trend, try the knee-length one.
Keep your style fresh with A-list combos with lace and denim shorts and flirty tops. Take a close look at these plus size club outfits for women.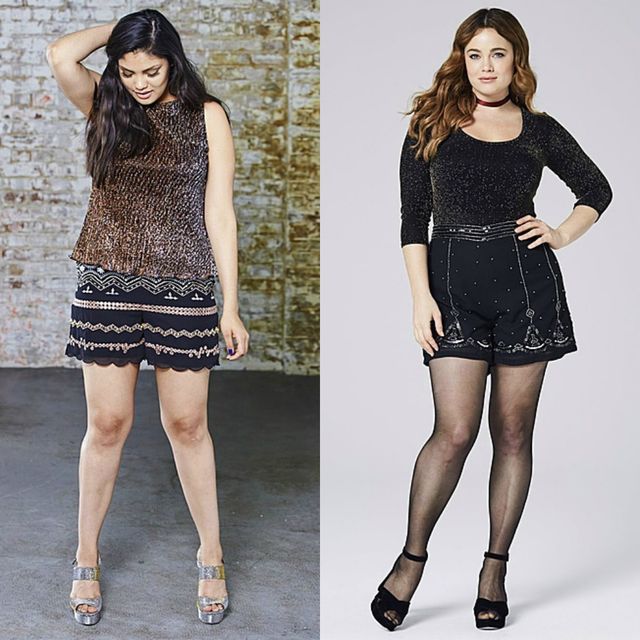 www.simplybe.com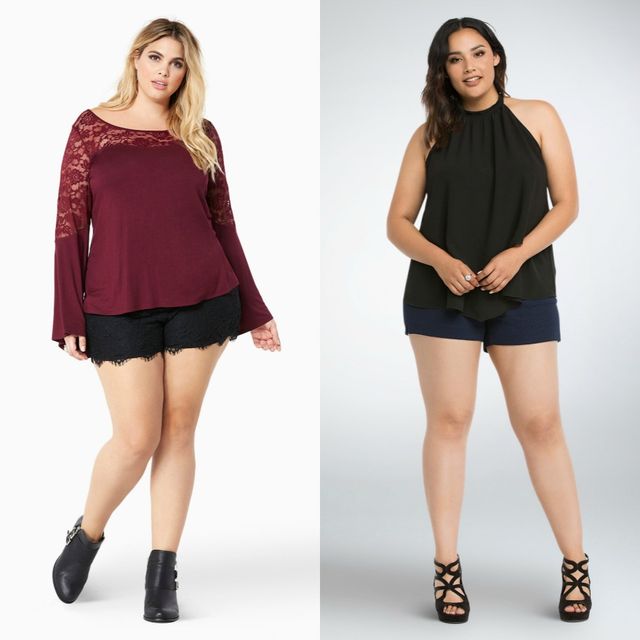 www.torrid.com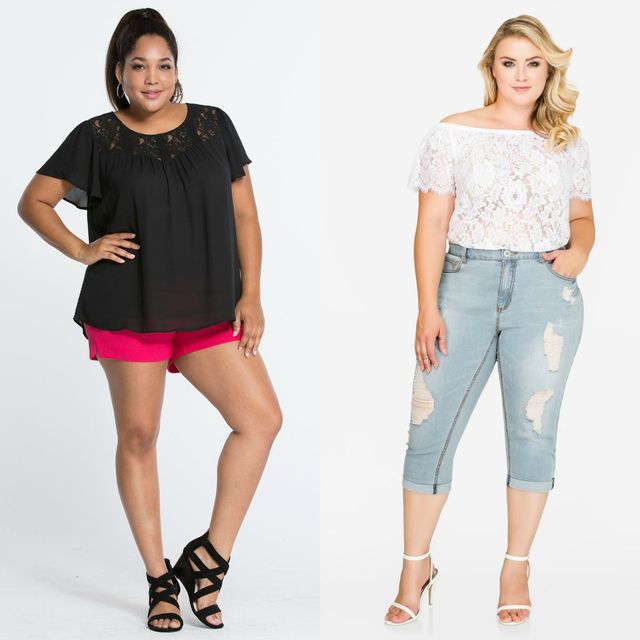 www.torrid.com; www.ashleystewart.com
There are hundreds of well-documented blogs that convince you that shorts are 'in' again. Choosing a simple black design you team up with a solid colored or printed top is a recipe for success. During the warm months go for bare legs and chic sandals.
Tell me your opinion about the latest club clothes and clubwear for plus size style admirers. Do you think that plus size maxi dresses for summer are suitable for clubbing outfits? Or you would rather prefer to wear a plus size shorts outfit to a party?
Use the comment section to share your outfit ideas with me! 🙂  Tell me what you think! Let's create the best dress style for plus size women.