The Best Club Wear 2018 For Women
By
|
I like music, I love dancing and I love wearing cute club outfits. That's why, from time to time I spend a evening out with my friends and try different club wears. I might say, I have some experience when we talk about what to wear in a club. I hope you'll find them pretty and useful.
Choose carefully the club outfits you are wearing. You want to make a good impression. Find here the perfect clubwear or some interesting club outfit ideas. It's time to get rid of your old clothes. Try these summer going out outfits.
Create you own summer or winter night out outfits with a mini dress clubwear or a short club dress or a club outfit with jeans without heels or a club jumpsuit. Those are the most frequently clubbing outfits that women are wearing. But in the same time, a club outfit with pants, even with short pants or pencil skirts associated with clubwear tops, are very suitable for a night out. Read on to get a inspiring ideas for the perfect club outfit. Learn what to wear to a club in winter or summer.
Club Outfits With Dresses
You have to be a stylish girl to every hour of the day or night. But, if you are looking to find the prince charming, pay a little more attention to your night club outfits. Break down the monotony for your clubwear outfits. Buy some modern dresses for clubs. Put your silhouette in evidence with a stylish look. Or just transform your summer business casual outfit in a club outfit. Use the right accessories. Here are some proposals for club dresses you should buy for a beautiful and modern look.
www.prettylittlething.us; www.asos.com; www.newlook.com; www.newlook.com; nelly.com/uk/; www.lulus.com
Club jumpsuits or club bodysuits or club rompers
The season's top style essentials are definitely club jumpsuits. When these items hit the scene we were pretty skeptical of how easily an average fashionista can pull this look off. However, with time, thanks to hundreds of trendsetters, we were convinced that we must try this trend at least once. The result was surprising.:) The numerous designs of club bodysuits and jumpsuits allowed us to match the right design with our silhouette. Composing chic casual date outfits using this pieces requires minimal effort.
innabose @ Instagram
www.asos.com; www.gslovesme.com; www.lulus.com;
Maybe you would like to read also about:
Club outfits without heels
How to wear flats to a club? This is one of the favorite questions of fashionistas who prefer comfort. Now, is the time to set the record straight. According to stylists, you shouldn't sport stilettos or sky-high sandals if you want to show your dancing skills and not your walking skills. Pointy-toe flats as well as flat boots and sandals offer a nonconformist and 'just because' air to your look. Little black club dresses, clubbing outfits ideas as jumpsuits and shorts look amazing paired with these footwear designs. As soon as you get the taste of these clubbing outfit with flats, you won't be able to neglect them. 🙂 Choose to wear comfortable summer clubbing outfits 2018 or you can say no heels club outfit.
www.asos.com; www.nastygal.com
Party outfits with with jeans
The long-awaited season of outdoor parties and festive events is near. If you want to simplify things when composing your clubwear outfits pick jeans and mix them with Boho style tops or breezy tank tops. They are perfect to survive in the warm days. Rather than emptying your pockets by purchasing new pants, reinvent the old ones. Make them cropped or distressed using a few insider tricks. Here are some inspiring clubbing outfits with jeans. Even if it seem a casual summer outfit with jeans, it depends of accessories you are using to transform it in a club outfit. You can use these outfits to integrate them in your fall outfits for women.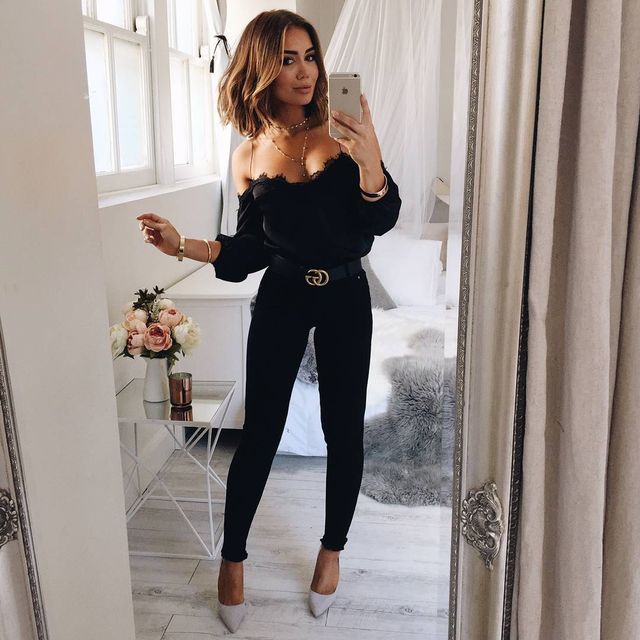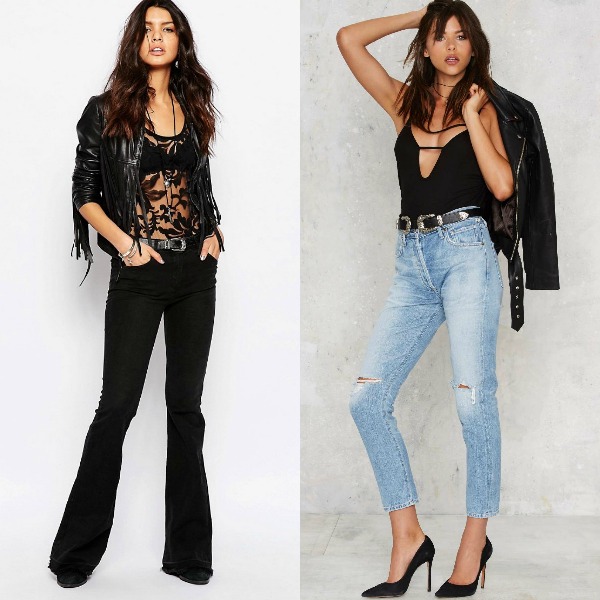 www.asos.com; www.topshop.com; www.lulus.com; www.nastygal.com
talisalo @ Instagram
Club outfits with pants
Next time you consider coming up with the idea of the perfect club outfit a pain in the back, come back and check these cute outfits with skinny jeans or flared pants and clubwear tops. Now, after you recovered from that 'AHA….' moment go to your favorite store and try on a few jeans or trousers that suit your personal preferences. Crop tops are fab for ab-flashing. On the other hand, if you want a more delicate and classy look, team up your favorite pants with breezy tops and boyfriend shirts. Try these cute outfits for a date if you want to look attractive. Take a look at these pictures and find inspiration for casual outfit ideas for summer.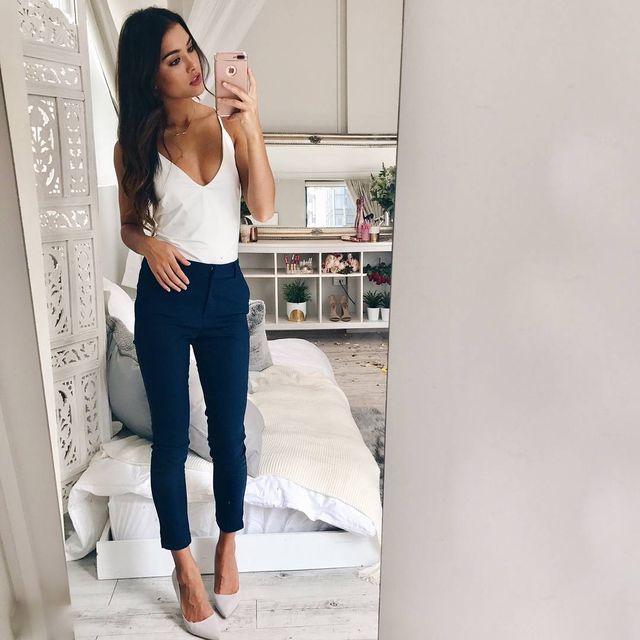 source
www.prettylittlething.com; www.asos.com; www.lulus.com
Summer clubbing outfits
Wearing shorts is rather suitable for a music festival outfit then for a club outfit. However, I found some ideas about outfits with jean shorts in a club. Mix and match the basic pieces of your wardrobe. It's all about finding new outfit ideas with lace, silky or denim clubbing shorts and matching tops. Follow our lead and say goodbye to the old routine of wearing only night club dresses or cute club dresses for parties. Offer tons of inspiring ideas by experimenting with non-traditional and challenging sets of clubbing outfits with shorts. Here are some 2018 club outfits ideas . You can always use these images as inspiration in order to create beautiful summer outfits for teenage girl.
www.nastygal.com; www.prettylittlething.us; www.lulus.com
Maybe you would like to read also about:
Club outfits with knee high boots
If you're looking for non-traditional clubwear sets or for winter clubbing outfits, check out these dresses to wear with knee high boots. You'll love to sport your Boho dresses with chunky-heeled or wedge boots for special events. Whether you're fond of cute black club dresses mixed with statement accessories and suede boots or you're a retro chic type of girl with bodycon mini frocks and snake-print boots, the dance floor is yours. Take a risk and copy some of the examples of knee high boots club outfit presented in this article.
www.freepeople.com
Mini peplum dresses
Peplum dresses in every shade and design are dominating the market of dresses for party. All designers agree that these types of frocks are the most curve-complimenting and waist-accentuating style items. We must admit that we were really impressed with the offers of fast fashion stores. Apparently cheap party dresses must not be underestimated. You'll be able to purchase these styles of frocks for fair prices both offline and online. Opt for the ones sculpted from chic textures, with diverse and colorful prints. It will help you stay in the spotlight. On the other hand, you can also limit yourself to monochromatic looks by sporting minimalist cute club outfit ideas.
www.asos.com;
Maybe you would like to read also about:
We help you make your way through the tens of fashion trends when it comes of club clothes or clubwear dresses. Tell us your tips and opinions about your favorite sets for club outfits 2018. 🙂